07 Nov '23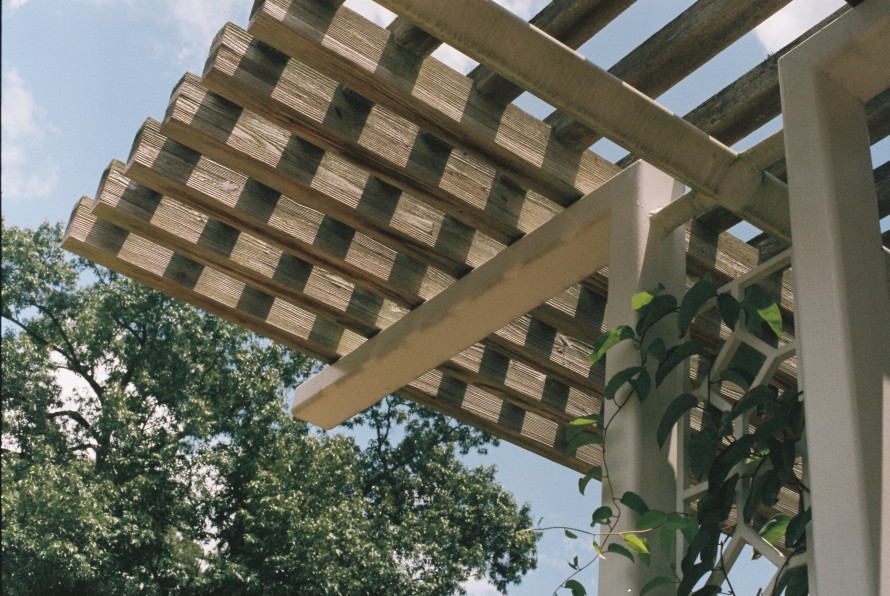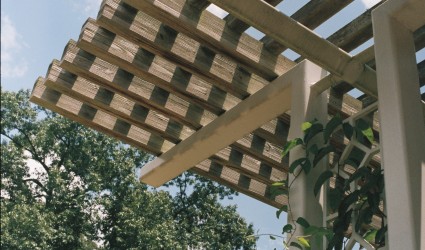 What is a pergola, and do you need planning permission?
A pergola is a type of garden structure generally featuring a slatted roof designed to create an airy and open shelter that provides some form of covering or shade. It can also be used as a framework to grow plants and forms a natural place to position your garden furniture.
They differ from gazebos, which are generally designed to provide a solid roof covering to protect from the elements such as sunshine and rain, with pergolas only providing a partial covering. Pergolas can make an excellent addition to any garden, creating a distinct seating, dining or entertaining area that offers shade and comfort using traditional garden or modern styling.
How are pergolas made?
Pergolas are generally made from timber (although they can be made from other materials such as metals) and feature no integrated seating. This is because wood provides a more natural look, which sits more comfortably in the natural environment of a garden. Many different types of wood can be used in their construction, but the most popular tend to be hard-wearing timbers such as Northern European Redwoods. These offer a greater degree of longevity and durability and will maintain their integrity even in damp conditions, making them ideally suited for the unpredictable British weather.
It's important to use good quality timber when constructing your pergola and ensure that footings or foundations are in place to keep wooden structures away from wet areas and ensure stability over a long period. Always choose a reliable construction specialist with experience in dealing with timber frames and garden structures. You must also be aware that wooden structures will require some maintenance over time to remain in the best possible condition. This usually means treating the wood with a stain or varnish every couple of years.
What type of pergola to choose and where to position it?
Pergolas have proved very popular in recent years in the UK, mainly because they are a great way of creating spaces that combine the comfort and style of indoor spaces, with shade and natural materials, with the joy of being outside in the fresh air. Freestanding pergolas can be positioned anywhere around the garden, creating a covered seating or dining area to take advantage of views or tranquil spaces. You may choose to erect a pergola over an existing seating area or patio or create an entirely new space to enjoy in your garden.
However, you can also choose a lean-to pergola attached to the side of the building, creating an ideal outside-inside space off another indoor living area or kitchen. All of which begs the question: do you need planning permission for a pergola?
Do pergolas require planning permission?
Building regulations in the UK are there to preserve the status and nature of buildings and environments, as well as the rights of the people who live in or near them. As such, many structures will require planning permission before any building work starts. The good news is that for most pergolas, no planning permission will be needed. However, it is important to realise that there are some exceptions.
These rules stipulate that planning permission is not required as long as:
The pergola does not utilise more than 50% of the land surrounding the existing building
It is not installed on the front elevation of a building
It is no higher than four metres (or three metres if installed within two metres of a boundary with a neighbouring property)
It is not being added to an existing veranda, balcony or raised platform
Planning permission will also be needed if the building is listed, as planning permission is required for any change to the interior or exterior of these types of buildings. If your property is listed, you will need to acquire Listed Building Consent and permission from your local planning authority before starting any pergola project.
If your pergola does not exceed any of the above limitations you should be free to continue with your project without any further permissions. You can then enjoy your pergola for years to come, safe in the knowledge it's fully compliant with building regulations.
If you are unsure whether your planned pergola requires permission, or does not meet any of the requirements listed above, working with a garden building specialist like Rutland County Garden Furniture can help put your mind at ease and ensure your project achieves its desired aim with minimal fuss and disruption. Get in touch with a member of our team and find out more about how we can help.