Delivery Information
Please note that we can deliver to UK MAINLAND addresses only for the standard charge.
Please note that any delivery dates provided are NOT GUARANTEED.
Orders can take up to 10 working days from place of order to delivery.
Click on this link for the latest Covid19 updates from Tuffnells regarding deliveries: https://www.tuffnells.co.uk/tuffnells-covid19-updates
Deliveries to the following postcodes will automatically incur an additional surcharge - this will be added at the checkout:
AB31 - 56, FK 19 - 21, Any IV postcode, KW 1 - 14, PA 21 - 40 and PH 8, 9, 15 - 40, 49 - 51
In addition, delivery to the following postcodes will be charged at a higher rate and we strongly recommend that you contact us prior to ordering: IM1 - 9, PO30 - 41, ZE, KW, HS, BT, TR21 - 25, EX39, KA27 - 28, PO boxes, BFPO. Please call us on 01778 440803 or email us at info@rutlandcountygardenfurniture.co.uk for further details.
Please note also that delivery to outside of UK mainland areas, and other remote locations, may take longer to arrive and also be delivered by an agent for our courier. Please see the map below.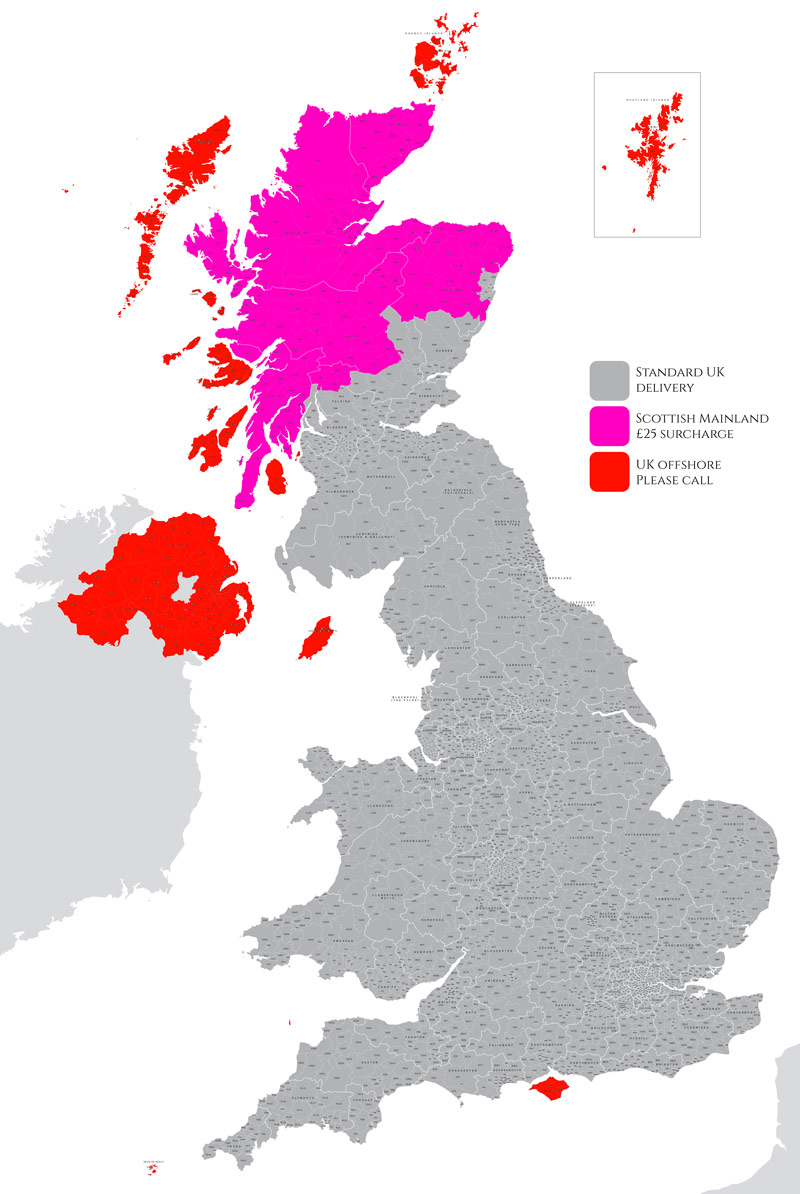 The vast majority of our products will be delivered flat pack and only require a battery operated screwdriver or socket set to assemble.
If, upon delivery, the packaging covering your goods appears to be damaged, or you suspect that the goods may have been damaged in transit, please sign for as UNCHECKED or DAMAGED and notify us within 24 hours.
Rutland County Garden Furniture cannot accept any responsibility for loss or damage of goods left unsigned for at your request.
If you are not satisfied with the items you have chosen, please let us know by e-mail or in writing within 7 working days of receipt of your goods. We will be happy to offer you an exchange or, if you prefer, a refund – provided that you return the unwanted goods to us in fully resaleable condition and in their original undamaged packaging.
If these terms are not met, Rutland County reserves the right to refuse a refund, or to deduct up to 20% of the selling price from the refund due.
Refunds may take up to 30 days to process.