Delivery Information

V1 DISTRIBUTION LTD - UK DELIVERY ZONES
All of our deliveries are handled by V1 Distribution.
Delivery is available 7am – 9pm, 7 days a week and you can choose a 3 hour delivery slot on your selected date.
Once your order has completed the assembly process and is ready for dispatch V1 will receive your order details and contact you to arrange a suitable delivery day and time.
V1 will then provide you with a link that you can use on your assigned delivery date to track your delivery in real-time.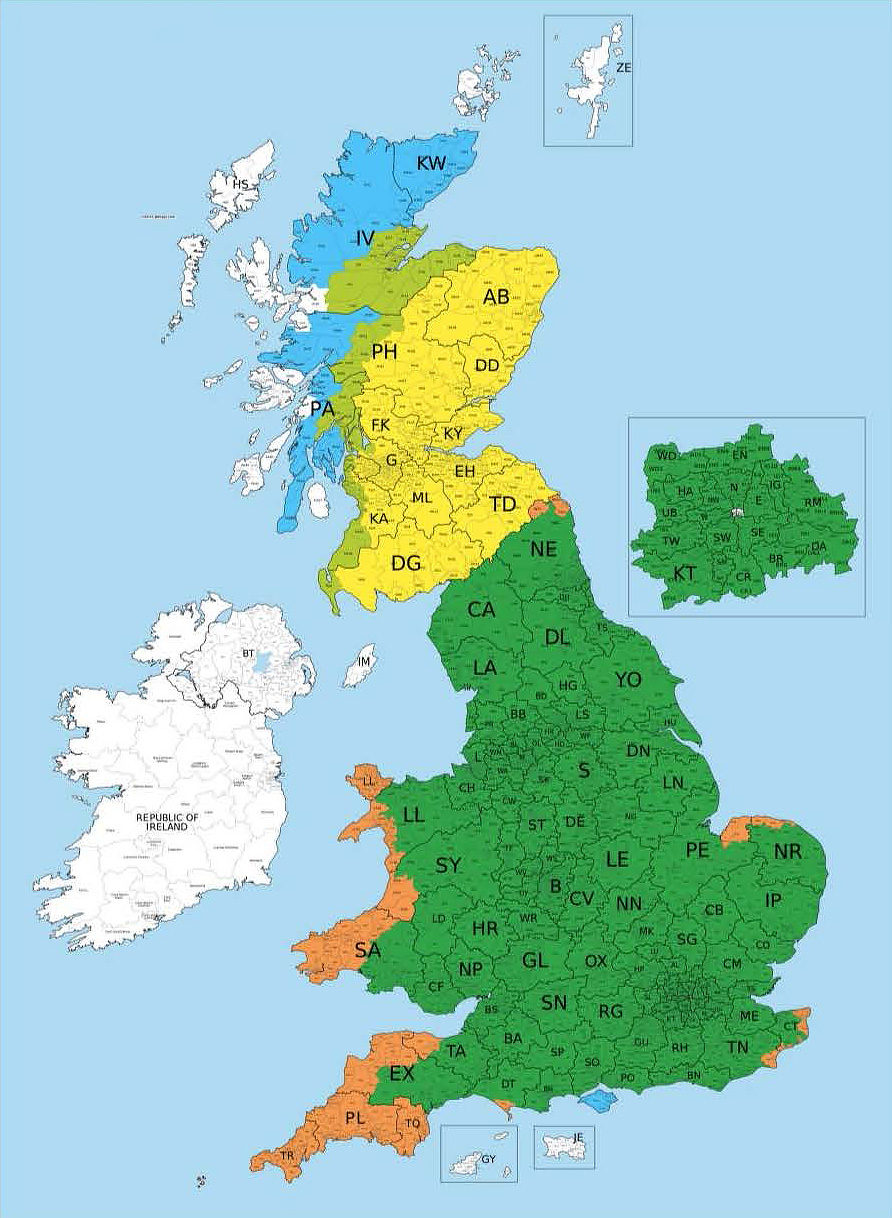 DELIVERY LEAD TIMES AND SURCHARGES: (from dispatch date)
Green: 2-5 business days
Orange: 3-5 business days (+£5)
Yellow: 3-7 business days (+10)
Light Green: 1-2 weeks (+£15)
Blue: 2-4 weeks (Please call)
Please note that we can only deliver to UK MAINLAND addresses included in the coloured areas shown on the map.
Please note that any delivery dates provided are NOT GUARANTEED.
Orders can take up to 7 working days from place of order to dispatch.
If your postcode does not generate a cost, then please contact us - 01778 440803 or by email at info@rutlandcountygardenfurniture.co.uk to find out of we can deliver to your address and obtain a delivery quotation.
Please note also that delivery to certain UK mainland areas may be delivered by an agent for our courier.
The vast majority of our products will be delivered flat pack and only require a battery operated screwdriver and/or a socket set to assemble.
DELIVERIES AND COLLECTIONS – Please sign for your goods as UNCHECKED. If upon delivery, the packaging covering your goods appears to be damaged, or you suspect that the goods may have been damaged in transit, please sign for as DAMAGED and notify us within 24 hours.
LIABILITY - Rutland County Garden Furniture and its nominated couriers, accept no liability for any goods signed for as being 'received in good condition' and then subsequently reported as damaged.
CANCELLATION OF DELIVERY - Once your delivery slot has been booked with V1 Distribution and the item has left their depot for delivery to your nominated address any subsequent cancellation of the delivery/order will result in the cost of this delivery and associated return being deducted from any refund.
BOOKING OF TRADESPEOPLE - Our products are classed as DIY items, if however you intend to employ the services of a tradesman/woman to construct your item, please note that Rutland County Garden Furniture Ltd and/or its agents will not be liable for any costs incurred by the customer due to the appointment of tradesperson(s) to commence work at any time before the item has been succesfully delivered to the designated delivery address.
If you are not satisfied with the items you have chosen, please let us know by e-mail or in writing within 7 working days of receipt of your goods. We will be happy to offer you an exchange or, if you prefer, a refund – provided that you return the unwanted goods to us in fully resaleable condition and in their original undamaged packaging.
If these terms are not met, Rutland County reserves the right to refuse a refund, or to deduct up to 20% of the selling price from the refund due.
Refunds may take up to 30 days to process.