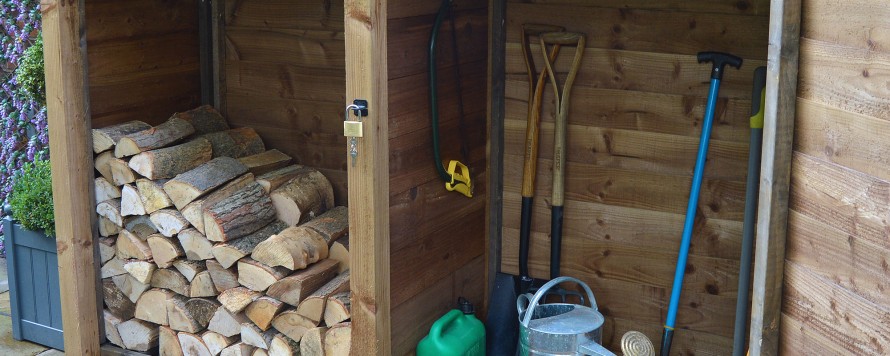 Log and Tool stores
Sturdy and good looking storage solutions for logs, tools or both!
Keep your fires burning through those winter months with the help of our handy log stores, tool stores and accessories! All made to the highest of standards, our range of outdoor log and tool stores are practical, efficient and attractive features for your garden.
Garden Storage For Logs, Wood & Tools
Having dedicated storage for your logs and and somewhere to store garden tools is the perfect solution for you to keep your outdoor area neat and tidy. Available in different colours and sizes, it is simple and easy to find the right storage to suit your garden, whether you have a large or small space.
Here at Rutland County Garden Furniture, our garden stores are not only durable and long-lasting, but they are also protected from rot and fungal attack for up to fifteen years. All of our products are made from FSC approved wood that is environmentally sound, from sustainable sources, and can last in all weather conditions.
Options For Wooden Garden Stores
Our garden stores are available in either solid feather-edge board or slatted gravel board finishes, so you will easily be able to find the right product to suit you. They are made with heavy duty fixings and high quality, pressure treated timber so that they are able to stand the test of time and last through season after season. Our heavy duty fixings are also corrosion treated so they won't let you down.
Offering great value, our log and tool stores are handy storage options for your garden to help you free up space elsewhere. Depending on your needs, you can purchase a store with or without doors. If you're using your store just for logs, particularly fresh logs, doors aren't usually necessary, although can be used to store logs more securely. Some of our models include both an open area for storing logs along with a closed area for protecting tools from the elements and storing them safely.
Tool & Log Stores For All Gardens
No matter the reason for purchasing a store for your garden, we provide high quality furniture for domestic, commercial, and public sector use. We provide our customers with not only strong and durable products, but products that are stylish and beautifully finished too. At Rutland County Garden Furniture, our log and tool stores are the perfect storage solution to introduce some organisation into your garden. If you are looking to purchase a door to match, then we have a wide range of log store doors that you can choose from.