21 Apr '17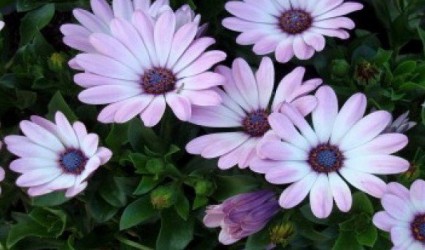 9 simple ways to enhance space in your garden
Having a garden is a benefit when it comes to buying a property, no matter how big or small it is. It's a place where you can enjoy the sunshine in sunnier seasons and a place where you can enjoy the relaxing activity of gardening too.
For that, you want to make sure your garden is a welcoming and relaxing place. This can be achieved through how you choose to fill it – the plants, the flowers, the furniture… and so on! But how do you best dress your small garden space?
We talk you through different techniques in making the most of what you've got and even making it seem a little bigger too…
Different heights
One way that you can make the most of any amount of space you have is to play with different heights when it comes to your garden accessories. Don't go thinking you've only got space for a small area of soil in the corner of your back garden, there's plenty of space to use – you've just got to think slightly out of the box.
Think about getting some raised beds and planters for your pots and plants. You can get these in all different shapes and sizes so you're sure to find something that meets your taste and your garden's requirements. One garden trend is to have tiered or stacked pots and planters. This gives you more for your space, and creates a cool and unique look.
Another popular idea for smaller sized gardens is going vertical. By that, we mean making the most of the height your garden has to offer. Consider growing plants that vine and grow upwards like squash, bean and cucumber plants, or look into buying wall-mounted pots. This will provide a decorative solution for the borders of your back garden, as well as creating the impression of more space.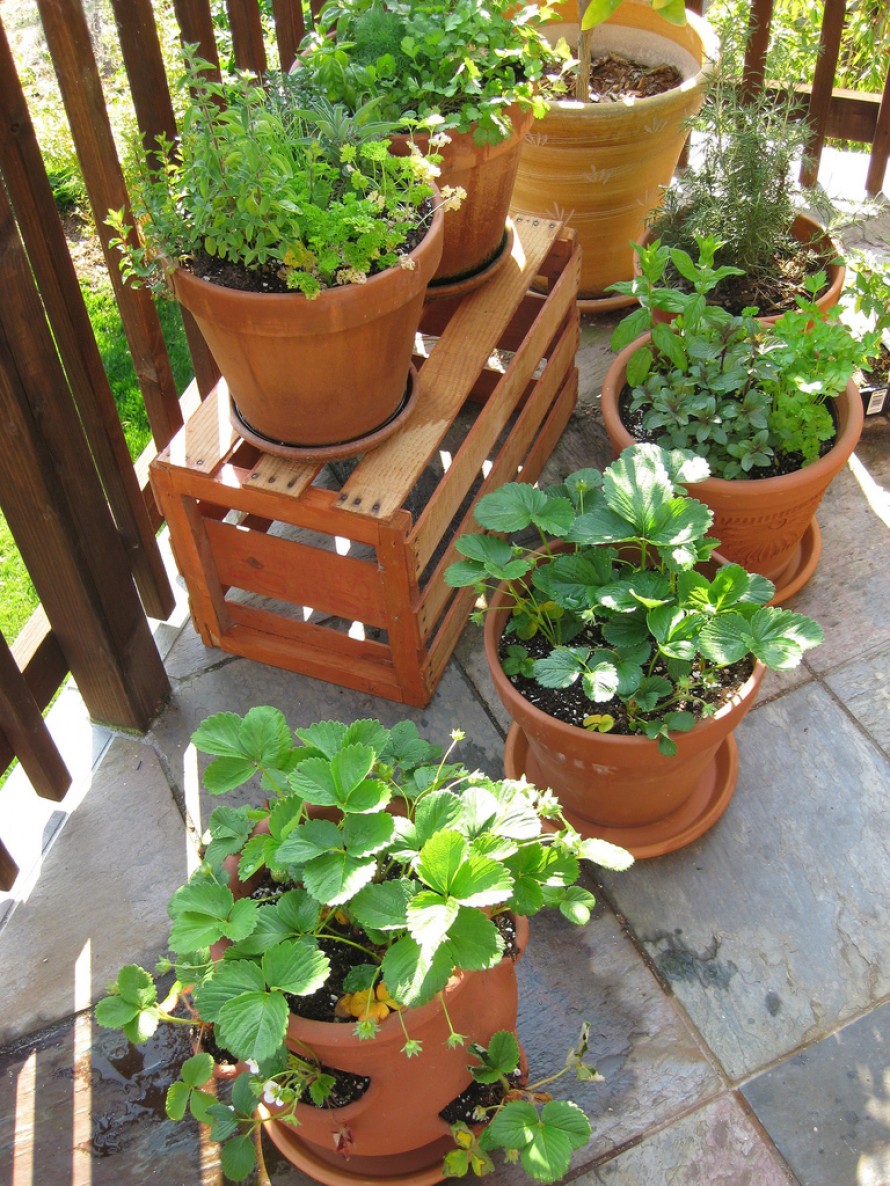 Hanging baskets and pots
Perhaps another way that you can make the most of the height of your garden space is to buy hanging baskets and pots. There's always room for a hanging basket or two! By dangling your favourite plants from your doorway and other structures around your garden, you can bring some colour and texture to the area without using up any floor space.
You can even grow some varieties of fruit and vegetables in hanging baskets, which is both aesthetically-pleasing and practical for your home. You'll never have to buy groceries like cherry tomatoes, strawberries, lettuce, peas again (… in theory).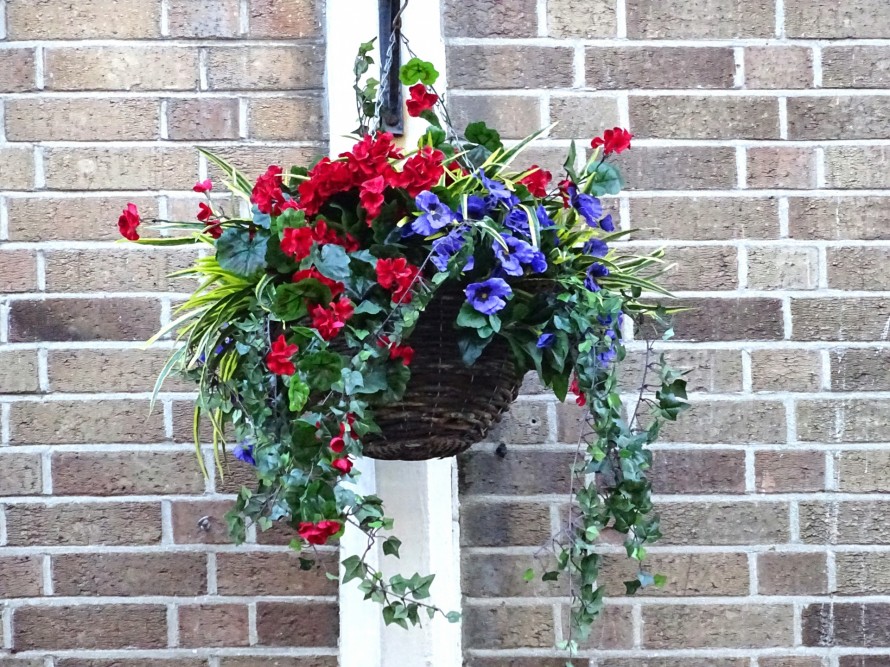 Fencing
If you have a fenced garden, you should be cautious about the fencing you have or the fencing you choose. With smaller gardens, it's always best to opt for a light-coloured wood or light-coloured paint for your fence.
Lighter or paler colours will reflect the light that comes into your garden, letting it bounce off its surface and brighten up smaller spaces. Whereas if you pick darker shades of wood and paint, it will have a dwarfing effect on your garden which will only make it smaller than it actually is. Ah, the magic of science!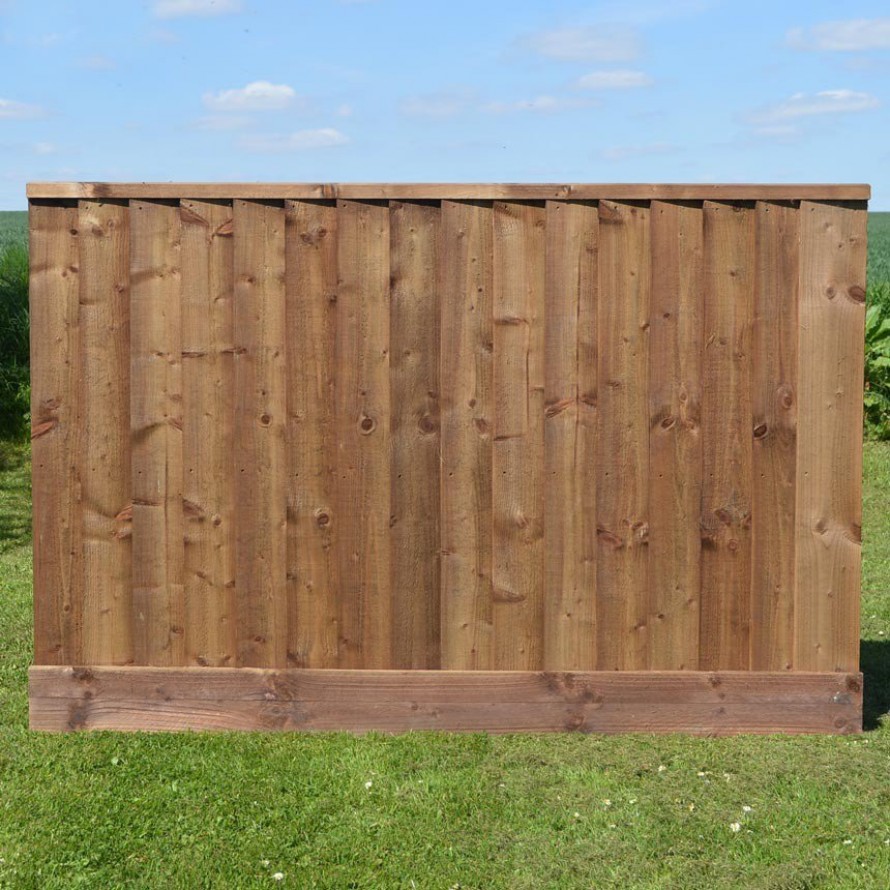 Focal point
Having a focal point in your garden is a great idea because it draws your eyes to that spot, pushing other features around it out of perspective. It needn't be big or particularly impressive – it could be as simple as a picnic table or decorated pergola, or even a bird bath or bright-coloured plants in a quirky planter.
Something compact yet striking is perfect. You want it to stand prominent in your back garden, and for it to be a feature of interest to you and to all of your visitors. It's important to remember that it's not all down to what it looks like but where you place it too, so play around with where you put it.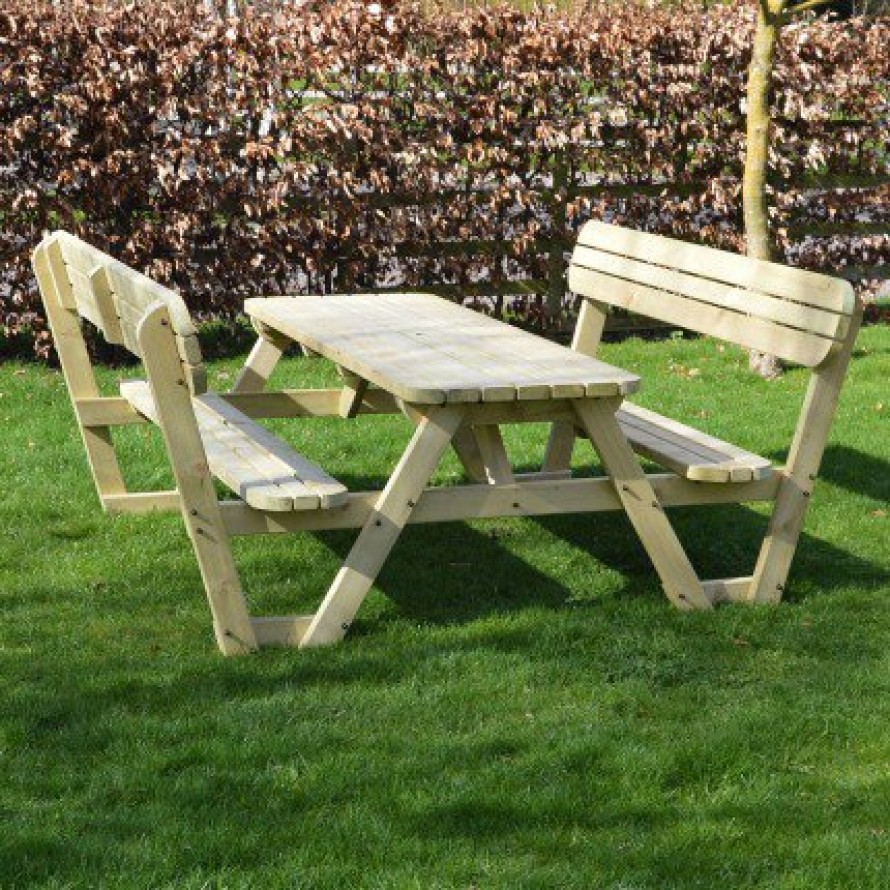 Choose colours wisely
We've already mentioned how the colour of your fence can impact how big or small your garden looks, and the same goes for the other colour choices you have to make. To open up your garden space, you want to make it look and feel lighter and brighter. This means opting for paints, plants, flowers and other features that are light in colour.
You can even experiment with lighting options in your back garden to really make the most of your outdoor space. Fairy lights, lanterns and candles are fun ways to decorate your garden, and they play on light and shadows which will help to create more space and depth to the space.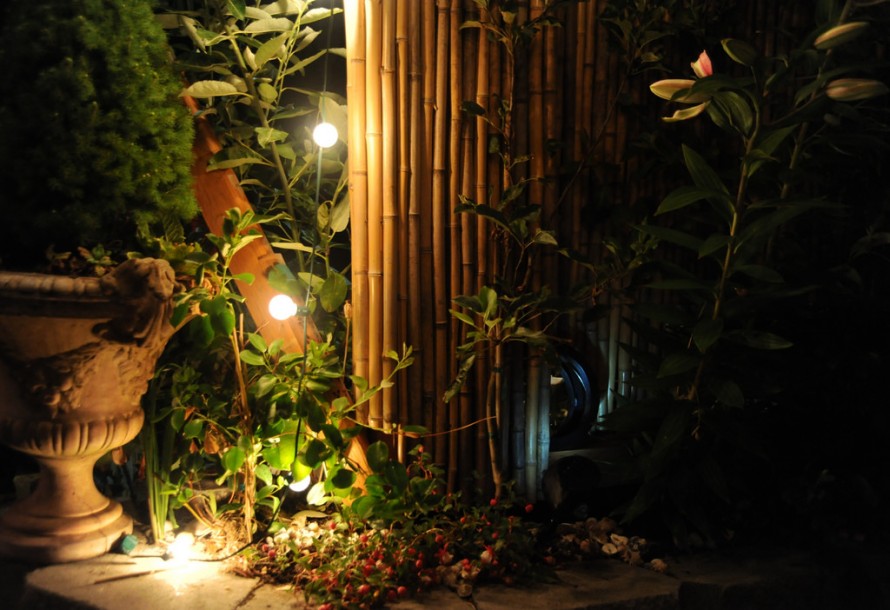 Varying textures
However you choose to fill or decorate your garden, it's beneficial to work with different textures to help create more depth to the garden. By opting for different materials, different plants, different shapes and different sizes, you are playing with the perspective of your garden. Do this well, and you'll form the illusion that your garden is bigger than it actually is.
Garden furniture
Speaking of textures, the type of garden furniture you place in your garden can make a real difference. For smaller spaces, slatted garden furniture or even fold-away furniture is your best bet.
The beauty of slatted wooden garden furniture is that it provides a homely and welcoming look for you and your visitors to enjoy on sunnier days, at the same time as avoiding the block-ish nature of more solid furniture options. With slats, the enlarging illusion is created because you can see through them to other parts of the garden – even if it is only the floor, it makes all the difference to how your garden is portrayed.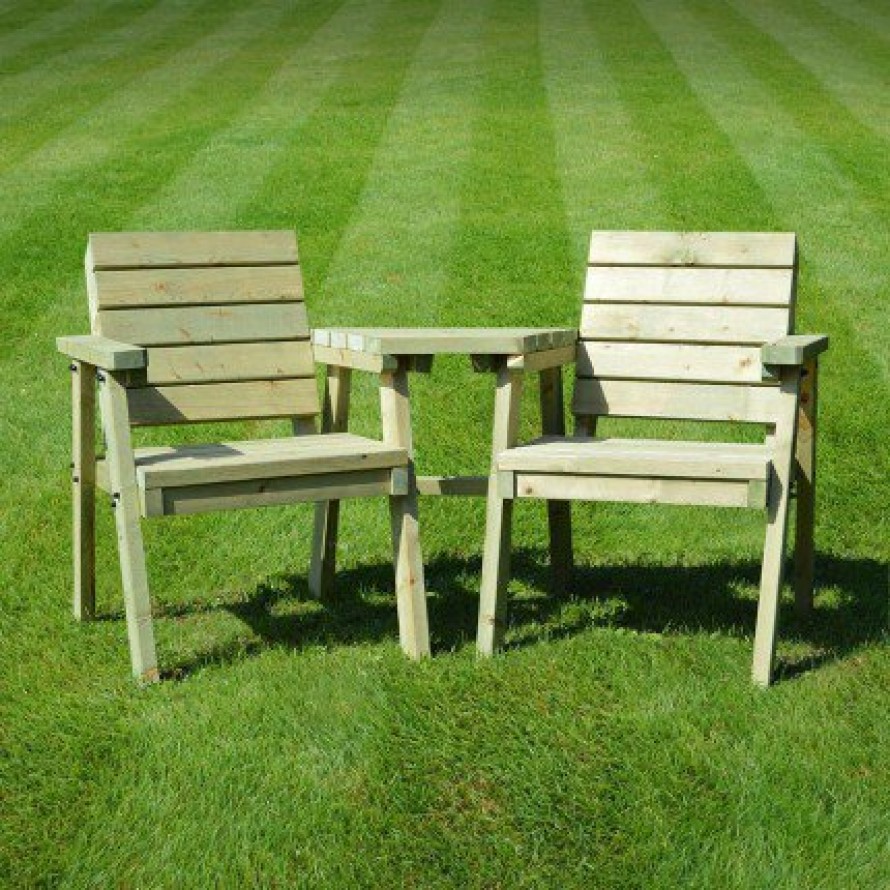 Storage space
To make any space look bigger, it can't be cluttered. Instead of having things sprawled out across the garden, invest in some storage space to keep all your garden bits and bobs in one place. It'll neaten up your back garden and offer you a new feature to help decorate it. Two birds with one stone.
There are so many options of storage you can choose from, some made specifically for certain purposes like log or tool stores. Available in a whole array of sizes, you can find something that can fit nicely in your back garden without it being too overbearing.
Avoid overcrowding
Our last tip is an important one – avoid overcrowding your garden! Keep your furniture and other décor reasonably simple because otherwise, you risk your garden not only looking cluttered and messy, but also a lot smaller than it actually is.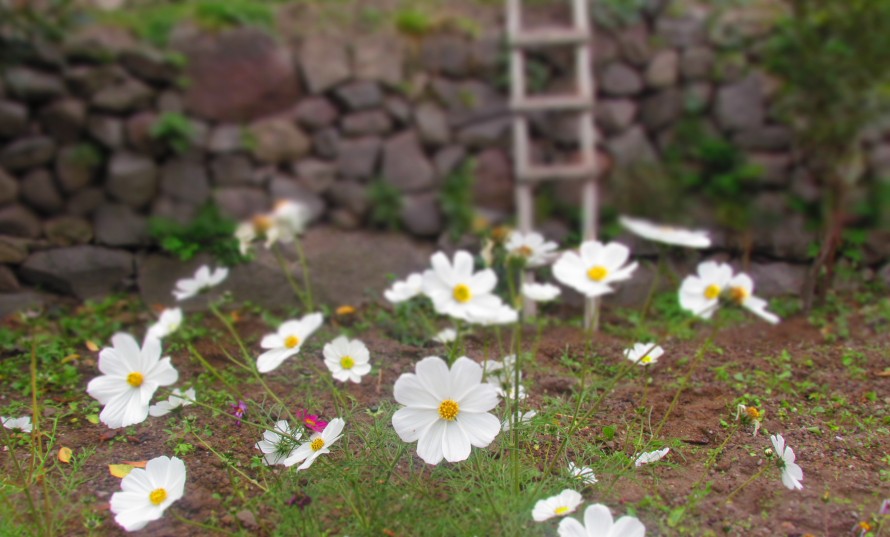 If you're looking to kit out your garden – whatever its size – with quality garden furniture and garden accessories, have a browse around the Rutland County Garden Furniture site. You'll find a whole selection of practical and affordable furniture to make your garden look its very best, all year long.