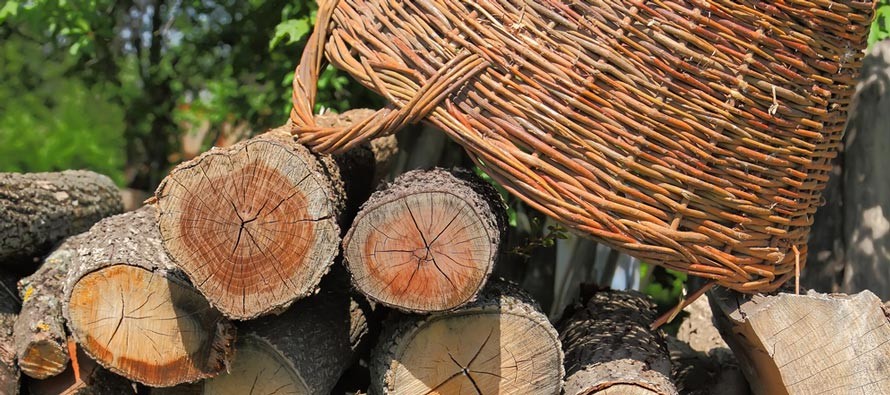 Log Stores
Beautifully made but both practical and durable, our log stores deliver on looks, quality and value. All of our log stores are also available with additional options including a reversed pitch roof, slatted panels, doors and a bespoke kindling shelf.
Wooden Log Stores
Our excellent quality wooden log stores are not only a handy and super efficient way to store and dry out your logs, but they look incredible too, making them an ideal addition to your garden. All of our garden log stores are designed to be the perfect solution keeping logs and firewood tidy and protected from the elements.
Storing & Seasoning Firewood
If you're storing logs for firewood, whether for indoor use or for an outdoor firepit or heater, it's important to ensure they are stored correctly. Unlike our kiln dried logs which are ready to use, fresh logs will need to be seasoned to reduce their water content so that they will burn properly. A log store is the perfect way to both store logs that are ready to use and to season freshly split wood. Our versatile and practical range of log stores come in a variety of sizes and colours to offer the perfect storage solution for any garden, storage requirement or budget.
Log Store Construction & Options
As with all our products, we only use FSC approved sources for our pressure-treated timbers. This means that you can rest assured that your new log store will stand up to the test of time whilst still being an environmentally friendly option. As well as ensuring our timbers are durable, we also only use heavy duty fixings, including corrosion-treated screws to help make sure that your new log store remains securely fixed together and fully functional for many years to come.

Each and every one of our timber log stores is designed in-house to ensure that you always receive the best possible quality. Our wooden stores can be positioned anywhere in your garden that you like; whether this is somewhere easily accessible or tucked away in a corner is entirely up to you. Wherever you decide, all of our log stores are designed to fit into your garden perfectly. We also supply matching doors for our stores should you wish to require enhanced security and protection for your logs or equipment.