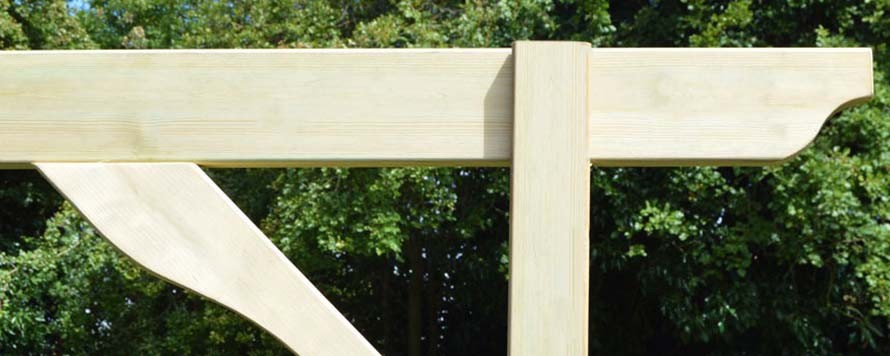 Screen Pergola
Our Screen Pergola is a decorative structure that can be used for a wide variety of purposes when adding interest to a garden design.
Screen Pergola Features
• Easy assembly with the minimum of tools required.
• High quality pressure treated Northern European Redwood.
• Solid 95mm x 95mm corner posts.
• 34mm x 140mm Runners and Rafters.
• Curved decorative braces
• Decorative post pedestal panels included.
• Corrosion treated, heavy duty fixings.
• Custom sizes available.