11 Nov '19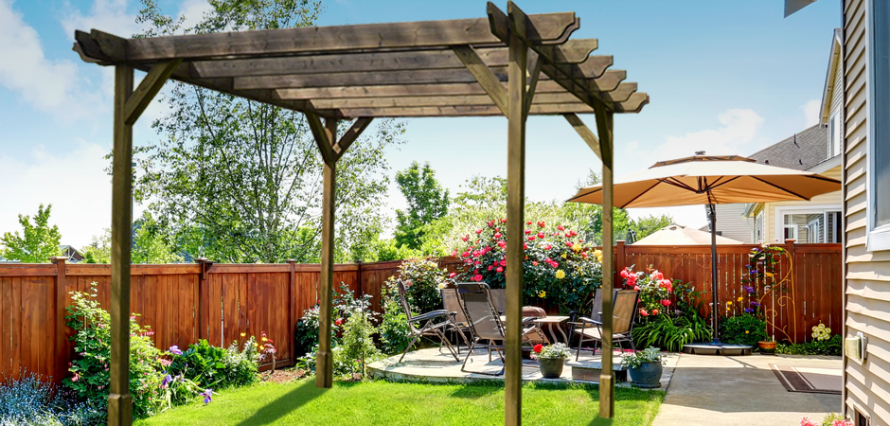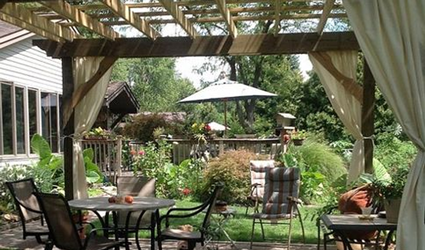 Your Handy Guide To Garden Pergolas
Your Handy Guide To
Garden Pergolas
Wooden garden pergolas are one of the most sought after garden features today. At a time when many homeowners are looking to expand their space from the home itself into the garden area, pergolas are commonly being used to create welcoming, comfortable, and beautiful sitting areas. They can also be used to support floral displays and climbing foliage to create a stunning centrepiece for your garden.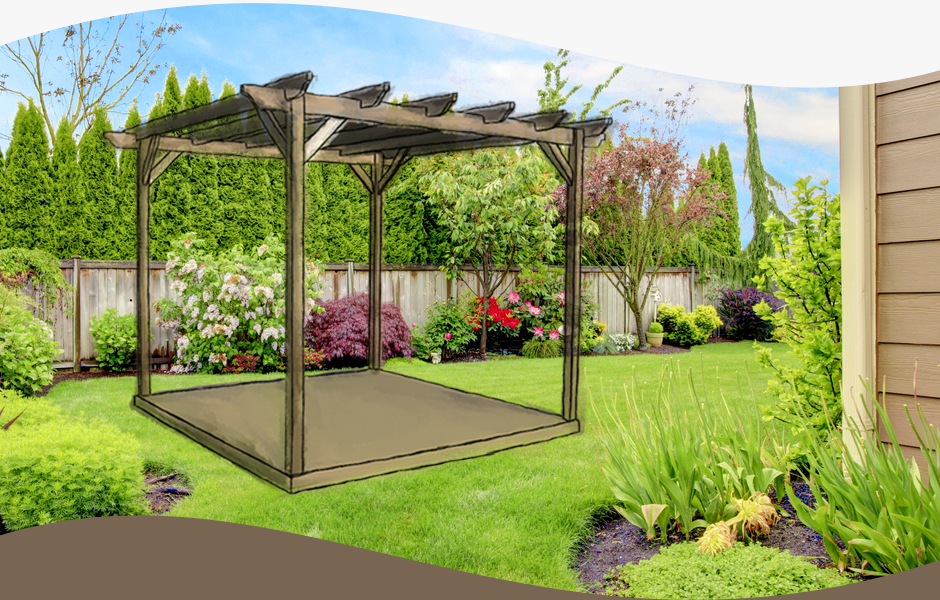 Explore hard and soft landscaping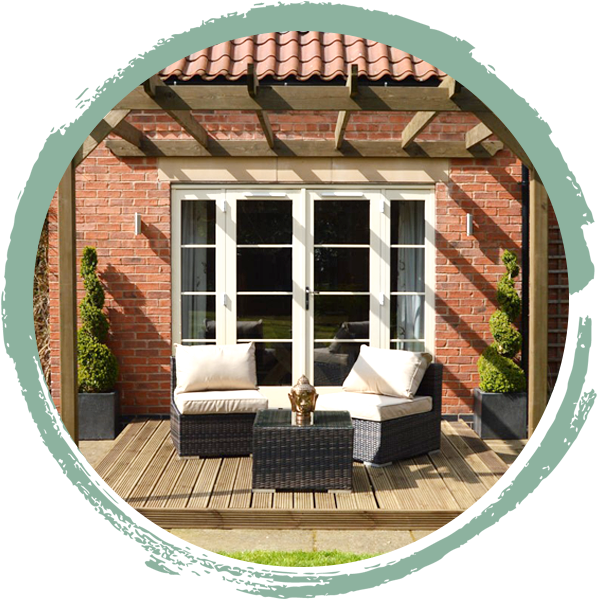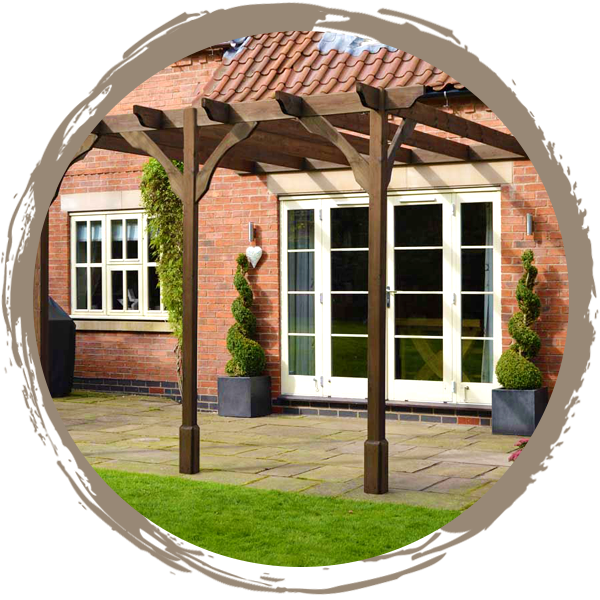 Garden pergolas are a popular, alternative form of gazebo, featuring a slatted roof to create an airy, open terrace. It is somewhat similar in its design to an arbour, but pergolas are typically more open compared to the slightly enclosed style of the arbour, and they generally do not include integrated seating, instead enabling homeowners to use a pergola alongside their own preferred style of garden furniture.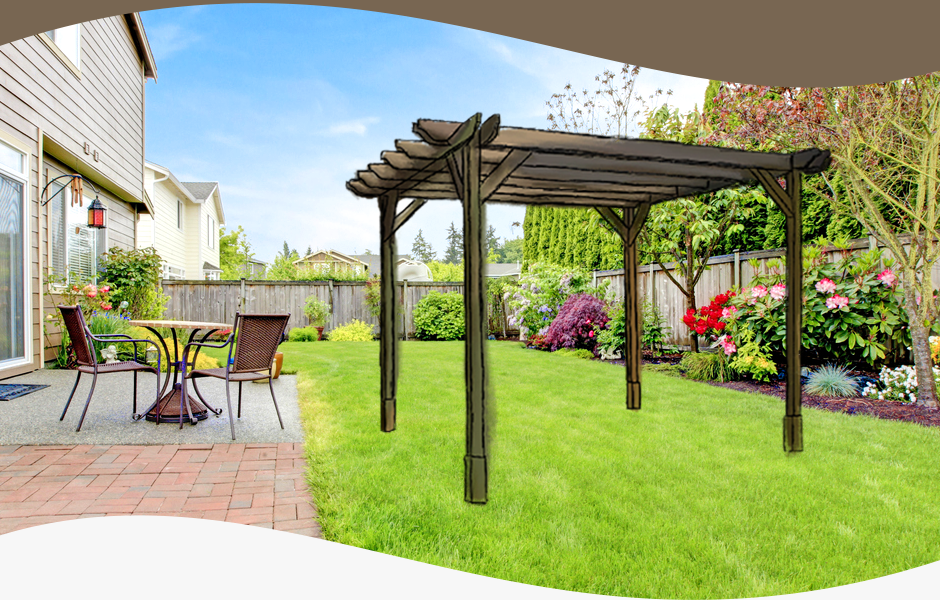 What are pergolas made from?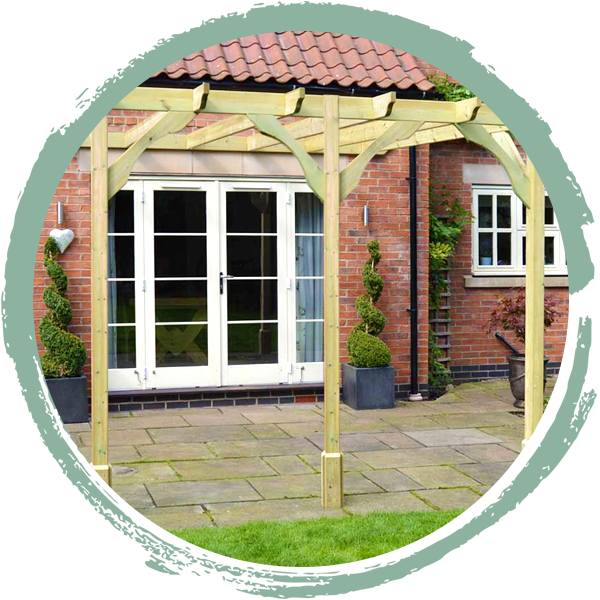 Wooden pergolas are amongst some of the most popular options. Although it is not uncommon to see metal pergolas, wood is typically preferred as it produces a more natural look which blends effortlessly into garden surroundings. Many different types of wood can be used to construct a pergola, but Northern European Redwood timber is a preferred option due to its longevity, durability, and great natural look that complements any outdoor space. When looking for a pergola, homeowners are advised to opt for pressure treated, joinery grade timber as this is not only designed to last, but also to withstand the elements, retaining integrity even in heavy rains and provide a long life without rotting.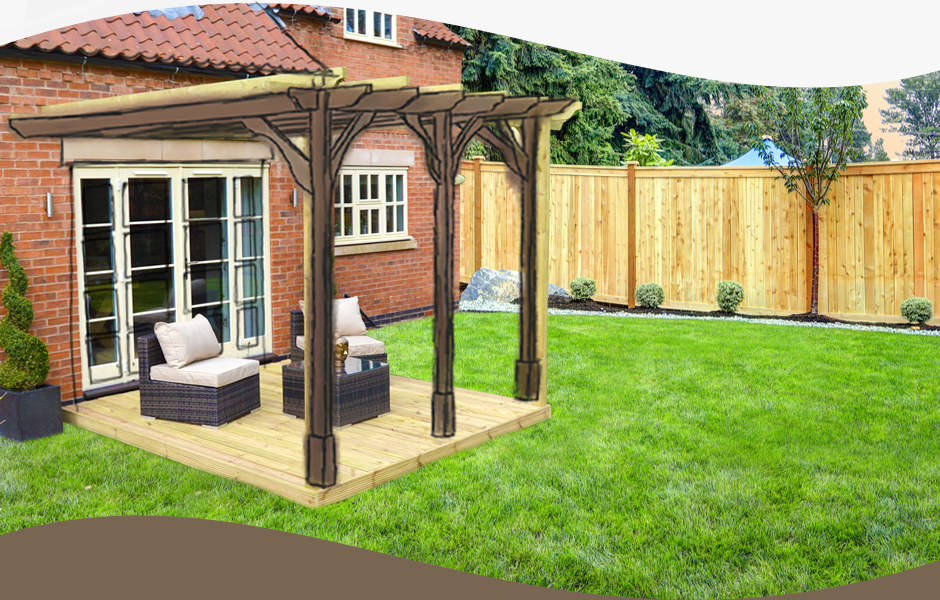 Why have a pergola in your garden?
There are many benefits to erecting a pergola in your garden, but as home design trends are shifting and the popularity of the 'bringing the outdoors in' trend is growing at an almost unprecedented rate, one of the biggest draws of a pergola is that it blends the boundaries between indoor and outdoor spaces. A pergola helps to expand your usable living space into the garden area and enables you to create a defined area whether it be for dining, relaxing or something else. Perhaps the best type of pergola for achieving a seamless transition from indoors to outdoors is a mounted pergola, which attaches onto the exterior of your property for a harmonious and integrated look.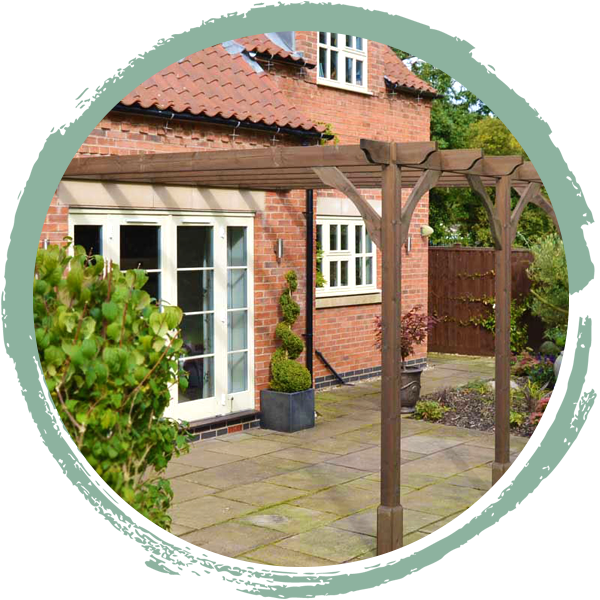 However, there are many more reasons to invest in a pergola. These structures are ideal for finding a happy, healthy middle ground in the summer months, providing a cool, airy outdoor place for relaxing or socialising whilst also providing some much-needed cover from the sun. Pergolas are also excellent for landscaping, offering a beautiful yet supportive structure for climbing plants such as sweet peas and canary creepers, as well as climbing pods such as butter bean and runner bean plants.

Pergolas can be used to: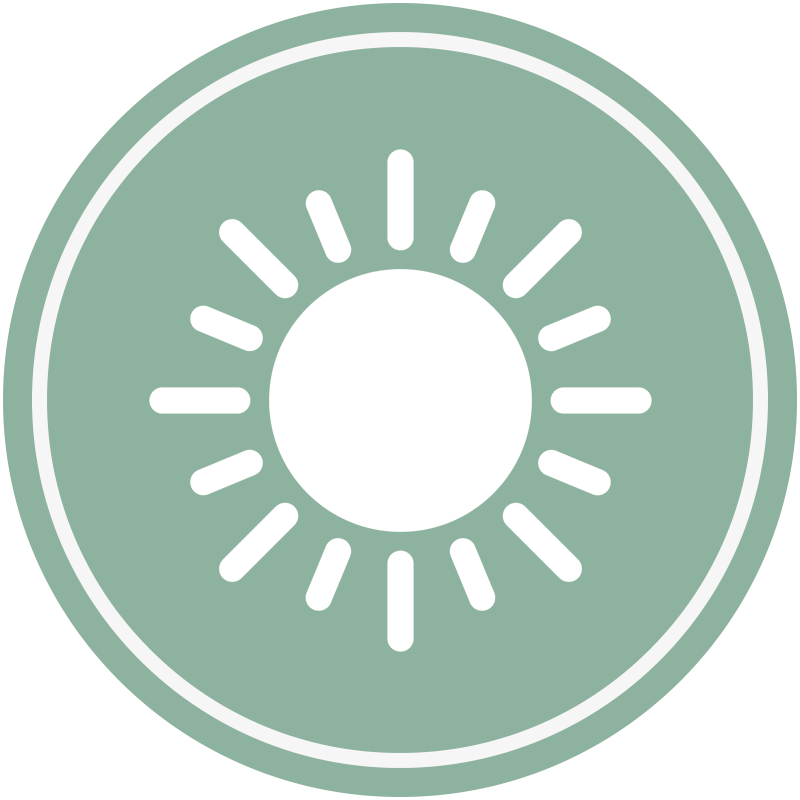 provide shade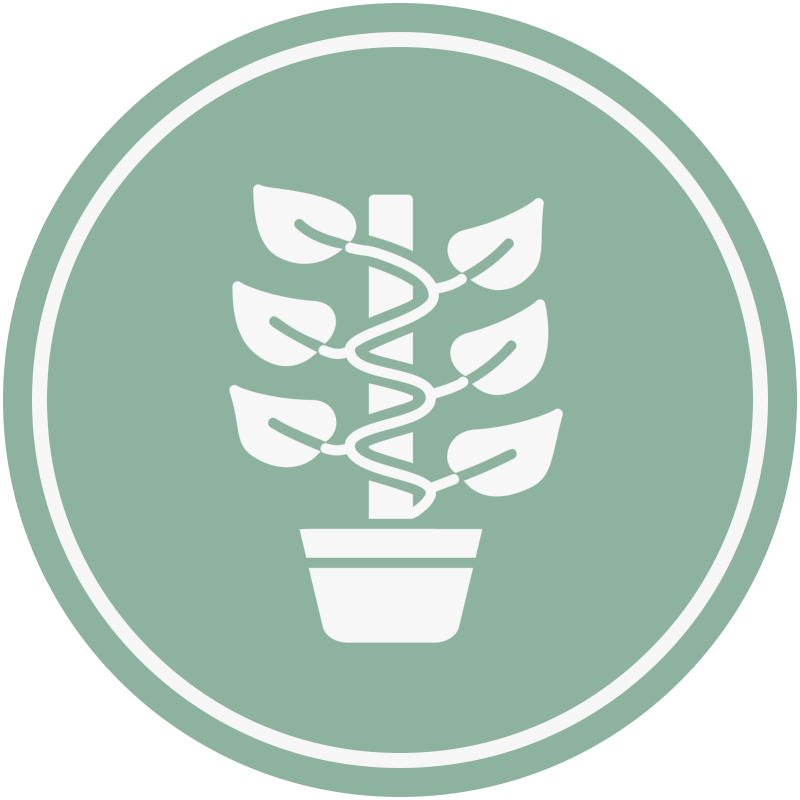 train climbers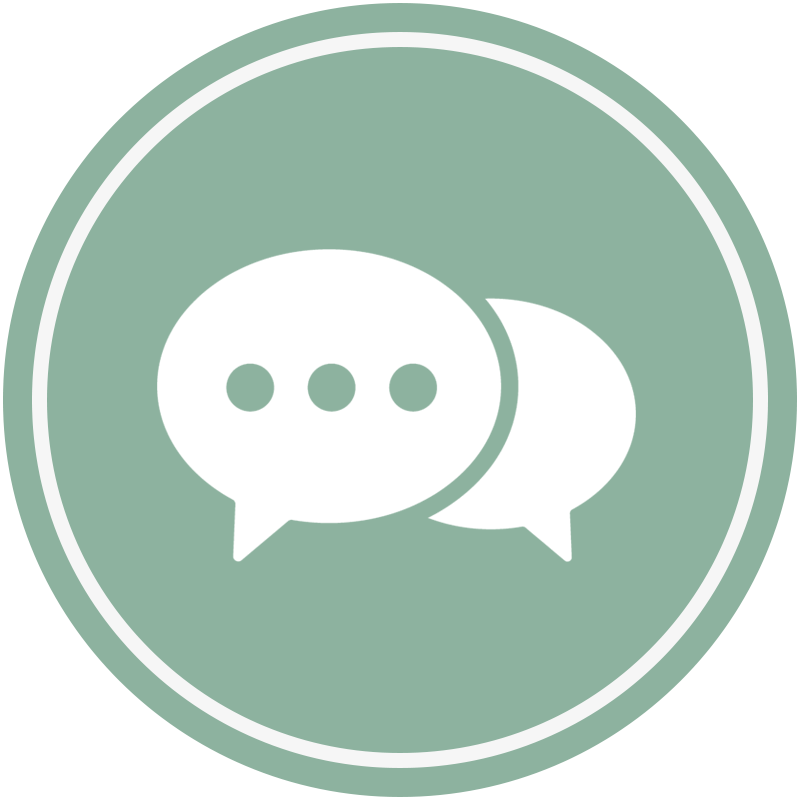 create a dedicated social space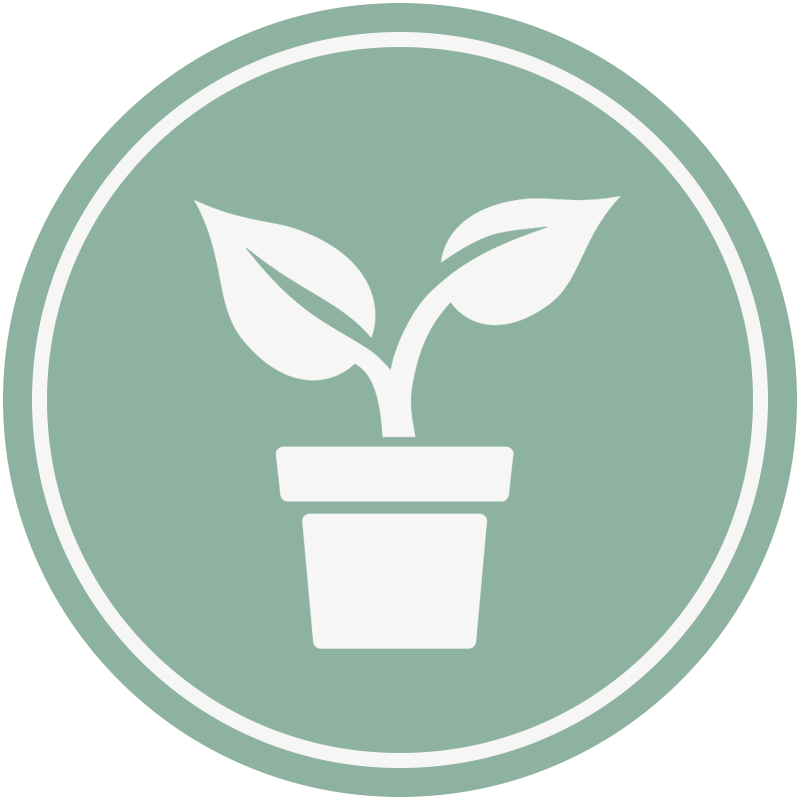 display plants and flowers
generate a greater feeling of privacy
add a beautiful focal point to the garden
Where can you use a garden pergola?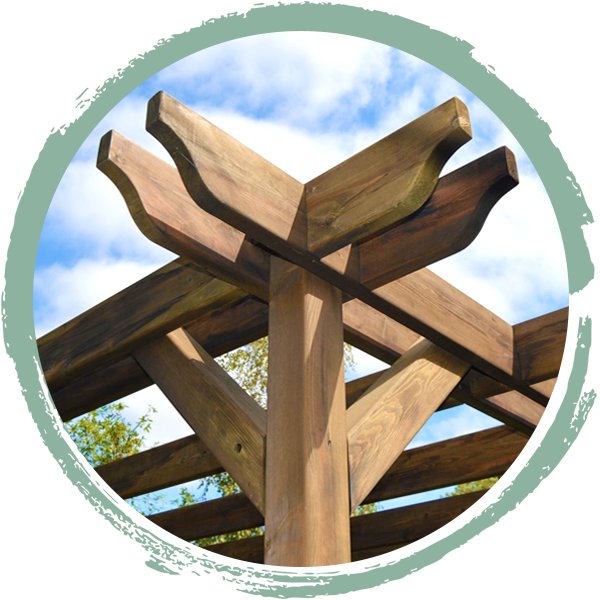 Mounted or lean-to style garden pergolas can be used directly outside your home, attaching to the exterior wall of your home to extend your garden space and create a terrace area. However, pergolas can also be freestanding, and this style of pergola can be used anywhere in your garden area. 
‍
Freestanding pergolas are a popular choice for creating a space away from the home, perhaps as a second sitting or entertaining area in addition to the main patio that's usually situated adjacent to the house. Some even come complete with matching decking kits so that no matter what the state of the foundation, you can erect a pergola anywhere on a sturdy, secure base. It is recommended that pergolas are used in sunny areas, where they can provide some shade in the summer while enabling you to enjoy light sun, and ensure climbing plants have plentiful access to light.


What pergola options are available?
Pergolas come in all sorts of shapes and sizes, and can also be tailor-made to meet each homeowner's unique specifications. While the 2 and 4-sided pergola options are most common, homeowners also have the option of investing in a screen pergola, which can be used to divide the garden space into different areas for socialising and growing, or as a decorative, ornamental addition to the garden.

Shop Pergolas