07 Nov '23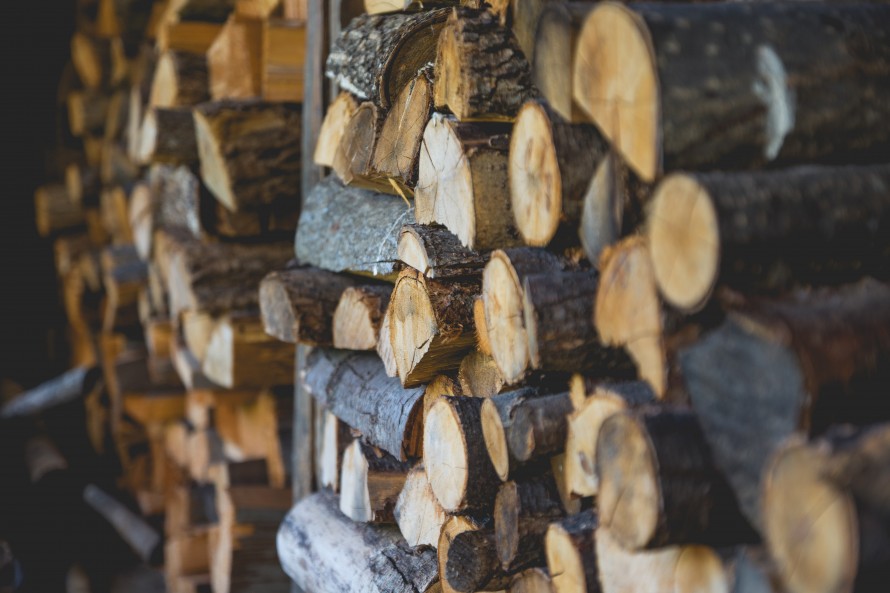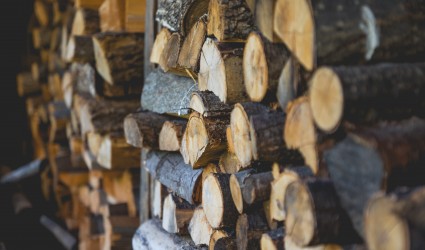 How to store logs for your home
Few things in life can lift the spirits like having a roaring log fire on a wet and windy day. Not only does a fire bring warmth into your home, but there is something about the flickering flames that is so enticing when the British weather is doing its worst outside. Of course, to have a safe and secure fire in your home, you need a quality wood stove installed by a qualified installer or a clean fireplace with a regularly swept chimney.
Critically, you also need a good supply of chopped and prepared wood stored in dry conditions, properly seasoned and ready for burning. All of which means having a purpose-built and well-sited log store somewhere conveniently close to the property (as the last thing you need is to have to dash out in the wind and rain to a log store located any distance from the door).
What you need to know about log stores
Log stores come in a wide range of shapes and sizes, but no matter what the design, they all need to have a few things in common. Firstly, they need to have a suitable roof and side coverings to ensure that minimal rainfall and moisture affect the wood you are storing. A pitched roof needs to have sufficient overhang so that drops of water don't enter the wood store and there is minimal splashing at the base.
There also needs to be good access and ventilation to allow for easy stacking, retrieving and seasoning of the wood. This generally means having an open front to allow for more convenient loading. Ideally, wood stores should be facing away from the prevailing wind direction to minimise the amount of rain that can enter them.
Log store construction, size and design styles
Log store construction should ideally be carried out using FSC-approved or PEFC-approved timbers that have been treated to cope with the demands of the unpredictable British weather. All fixings and attachments should be heavy-duty and durable to withstand the pressure that large amounts of stored wood can exert on side walls, ensuring all wood stores remain strong and intact for their life span.
Of course, although log stores primarily need to be functional, there is nothing to say they can't also be stylish and an excellent addition to the external appearance of your home.
Size considerations are also important. These need to be calculated according to how much wood you need to store at any one time, which depends on your access to firewood supplies and your heating requirements. If you only have the occasional fire, then a small store should suffice. If a fire is a daily or more regular occurrence, having a larger log store is recommended. If you don't burn it all over winter, it will further season and be ready for next year.
Added extras
Of course, if you cannot position your log store away from the prevailing weather conditions or are concerned about security or the appearance of your log store, you can get models with matching and lockable doors. This means you can keep wood securely and neatly stored away all year round or even use your store to keep other outdoor items or equipment.
Top tips for keeping logs
To aid in the seasoning of your logs, there are a few things you can do to ensure the process happens as it should. This will mean that your logs ignite well and burn quickly and cleanly when you have a fire. This will reduce the smoke and potentially harmful particles released during burning. The first thing to do is keep the logs off the ground. Most log store designs will ensure this, but by propping up the bottom layer on some bricks or other elevations, you can increase the airflow and enhance the seasoning process.
Good stacking can also allow for good airflow, so take some time to do this properly, ideally allowing you access to various log sizes as and when you need them. You may also want to protect your logs against pests such as ants, termites, wasps or even spiders and snakes (not what you want to find when filling your log basket to take inside the house). While you can use some kinds of pest control options in your log store, it is not advisable to use pesticides or other chemicals on or around logs that are going to be burned. A good set of doors will help to keep many pests away.
If you need more help or advice choosing your log store, then get in touch with our team here at Rutland County Garden Furniture. We stock a range of log store options and are always happy to help.