Options
Have your item built the way you want it.
Here at Rutland County Garden Furniture we build all of our timber products to order in our own workshop. This also means that we can offer a degree of customisation too.
Take a look below to what kind of options are possible.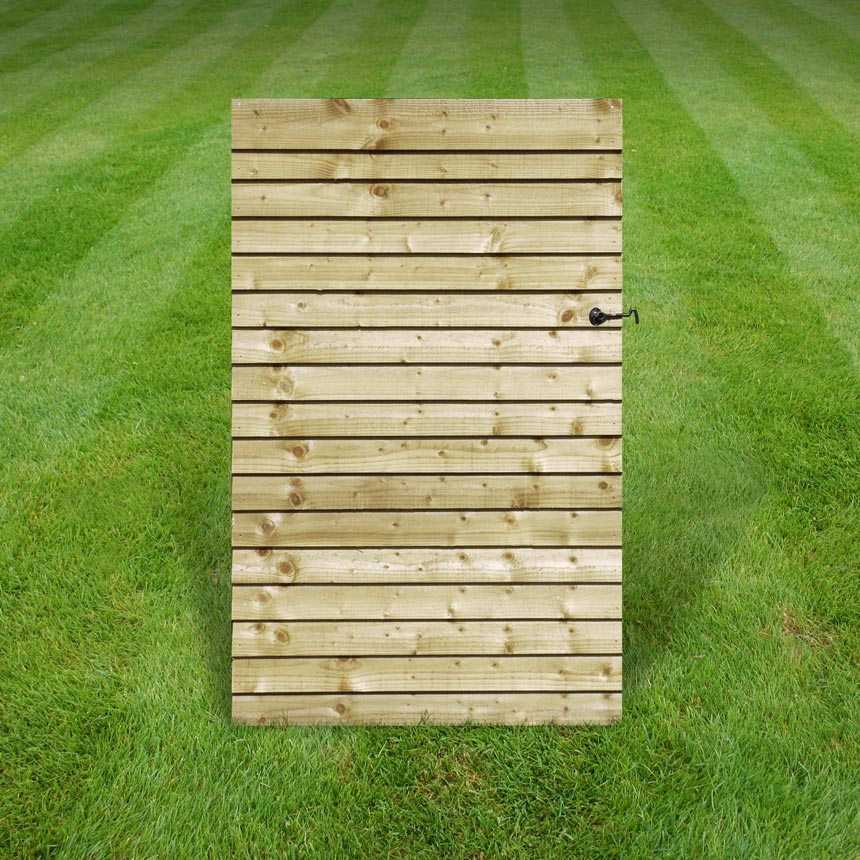 Doors
We manufacture doors to match our complete range of log stores and they come supplied complete with all fixings and fittings to make attaching them a quick, simple and easy job.
Made from the same high quality, pressure treated exterior timber as the log stores themselves, they are a perfect match and will add to both the looks and functionality of your store, adding superior protection from the worst that our British climate can throw at it!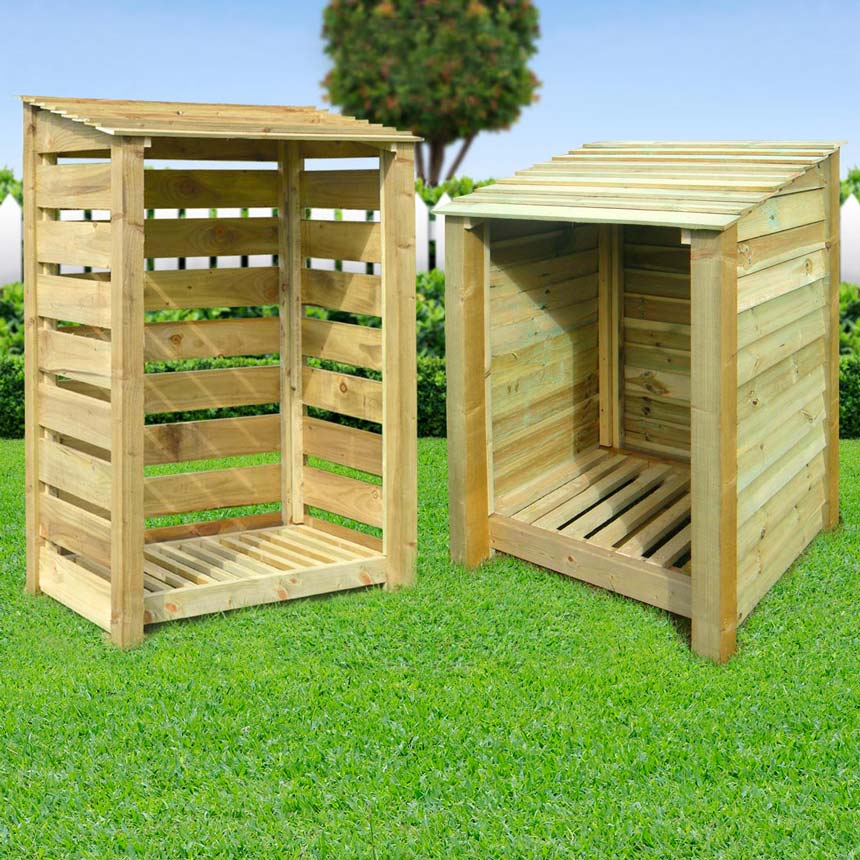 Slatted/Non - Slatted walls
Customer requirements can vary and one particular option we offer covers a common need amongst log store owners - slatted or non slatted walls.
The reason behind these 2 distinct varieties comes down to what kind of logs you are intending to store?
For pre-seasoned or kiln dried logs we would recommend the solid wall version as it offers superior protection from the elements, whilst also offering excellent levels of ventilation.
For logs that require drying and seasoning our slatted version offers the maximum level of ventilation.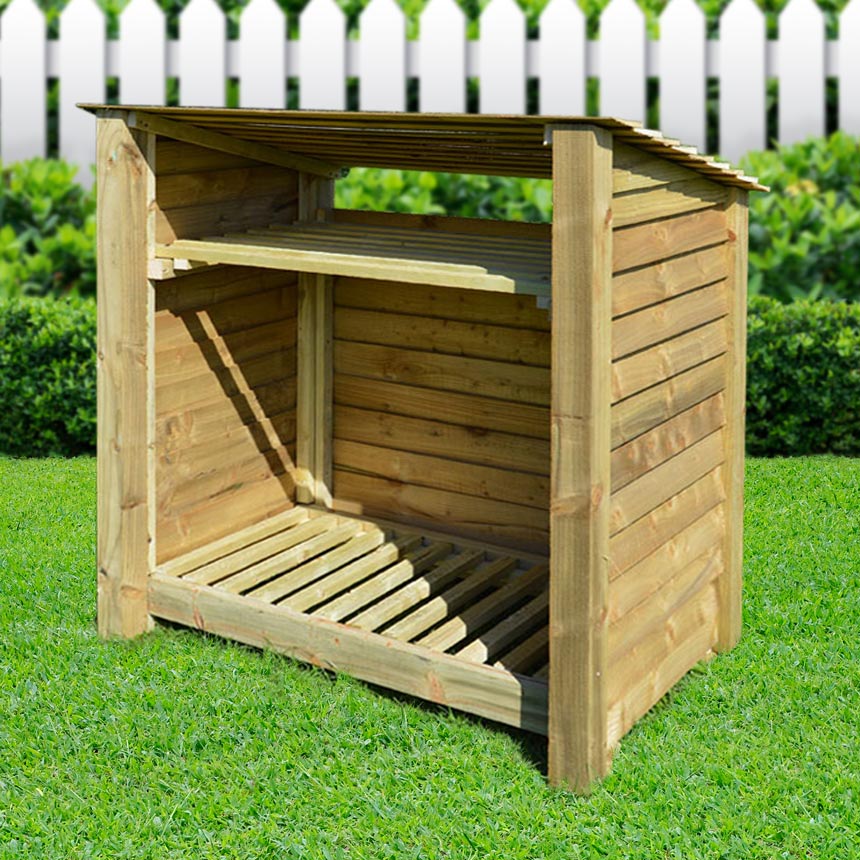 Reversed roof
The reversed roof option is a convenience feature that is popular on our 4ft models because it allows easier access without bending or kneeling.
When combined with a kindling shelf as shown on the left it also makes and attractive feature when stocked up with logs and fresh kindling.
The reversed roof is available on all log stores from the smallest Burley to the triple bay Empingham model. (please note: we cannot offer this option on tool stores and it is not compatible with our log store doors.)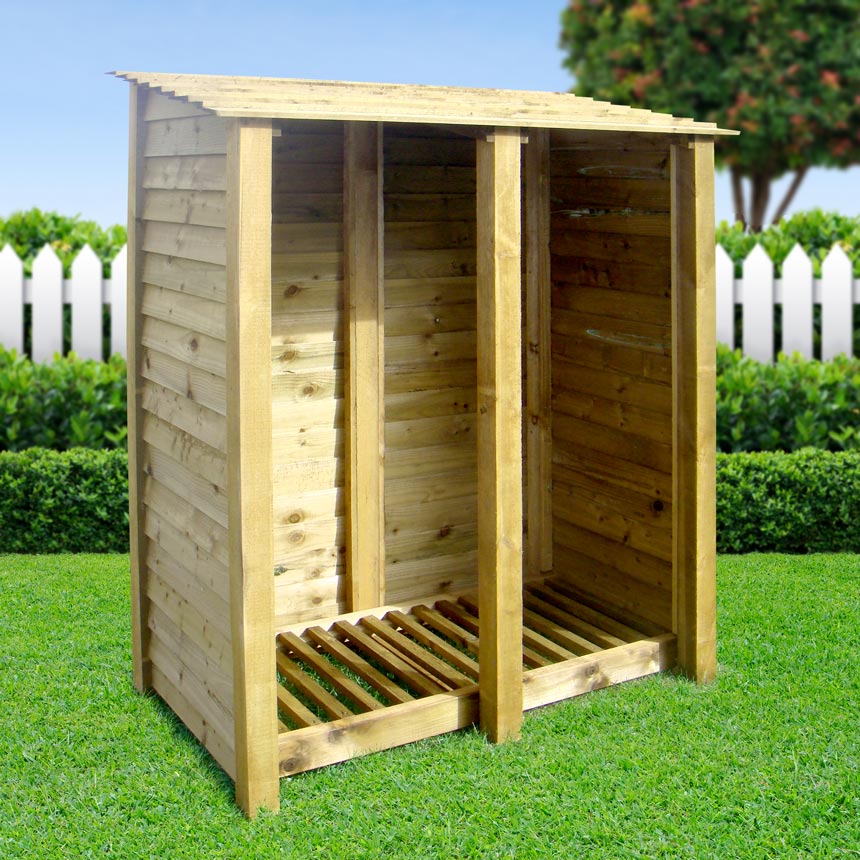 Custom Height
Sometimes our standard model heights don't always fit in with your plans - no problem! We can alter the heights of our log stores to any height between 3 and 7ft (900mm to 2100mm).
So, if your window ledge is just too low or your garden wall a little too high, a custom solution is just a phone call away.
Other features