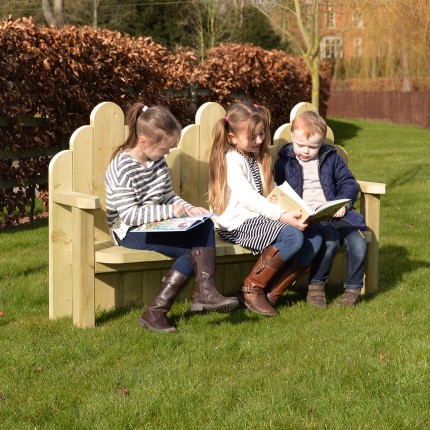 Mouse over the above image to zoom, click to view full
Story Bench Trio
Product code: SBTCP

Story Bench Trio descriptions
Who said three's a crowd?! Nobody needs to feel left out with the Story Bench Trio in your garden.

Story Bench Trio features
The perfect soltuion for seating up to 3 of your little darlings whether it be for reading, dining or just catching up on long summer afternoons.
Standard UK Delivery - £9.99
To confirm that we can deliver the Story Bench Trio to your area please use the postcode checker below!
Postcode Checker
Please enter a postcode to check we can successfully delivery this item & cost to do so