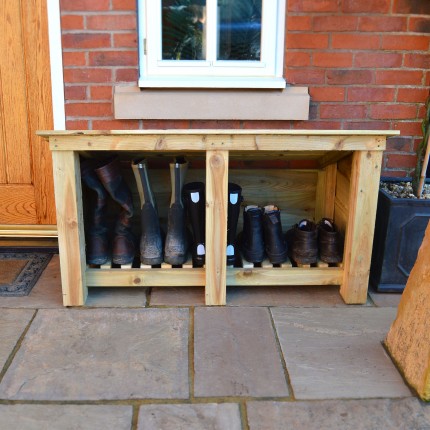 Mouse over the above image to zoom, click to view full
Langham major boot store
Product code: WS1

The Langham major boot store description
Our Langham boot store is a practical and good looking solution to that clutter of dirty, muddy and wet boots that litter halls, porches and back doors up and down the land!!

Langham major boot store features
Constructed with our usual attention to building a long lasting, sturdy and practical piece of garden furniture, this store will comfortably hold up to 4 pairs of adult size wellington boots, ensuring they remain protected from the effects of our lovely British weather.

Standard UK Delivery - £9.99
To confirm that we can deliver the Langham major boot store to your area please use the postcode checker below!
Postcode Checker
Please enter a postcode to check we can successfully delivery this item & cost to do so