18 Mar '20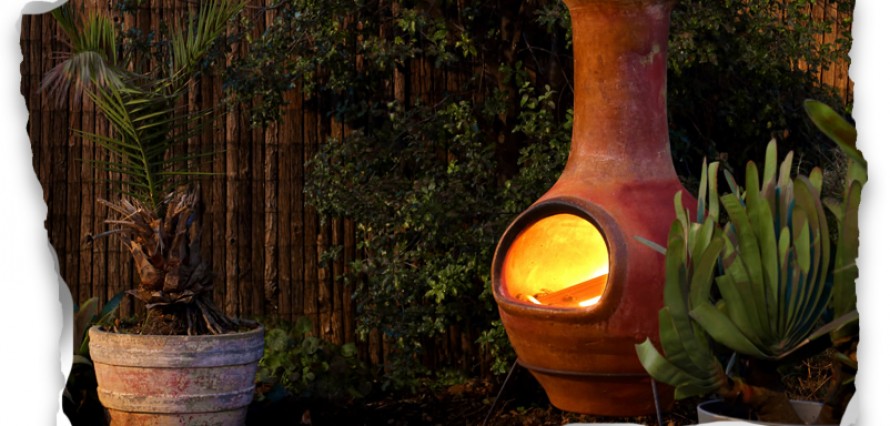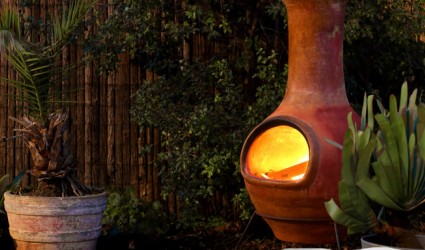 Guide To Outdoor Log Burners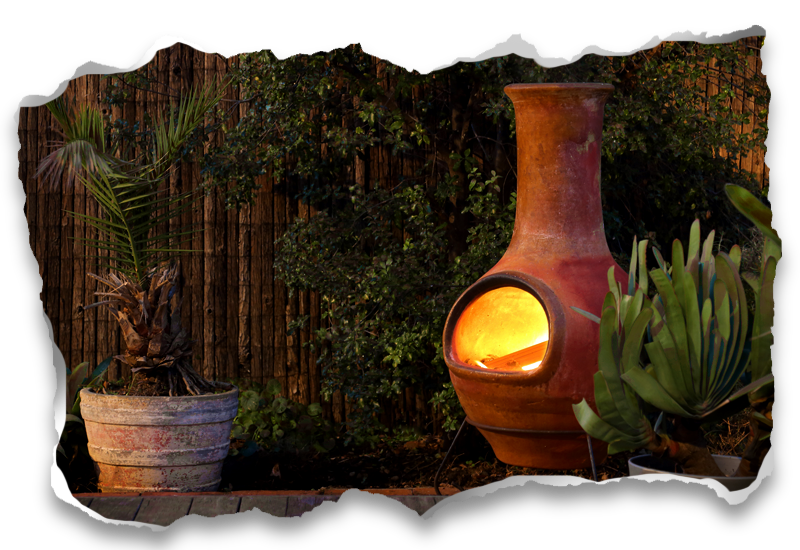 Guide To Outdoor Log Burners
For many people, the end of hot summer nights and move into winter also marks the end of al fresco dining and outdoor entertaining. If you want to continue to use your outdoor space for longer, even year round, some form of heating is essential. A well-chosen outdoor log burner or similar provides welcome warmth, as well as potentially an alternative to the barbecue!

Here we take a look at some of the advantages an outdoor log burner can bring, in addition to considering the various options available. If you want to enjoy Halloween parties, Christmas parties and winter celebrations outside, a log burner could be the perfect solution.
The Benefits Of Outdoor Log Burners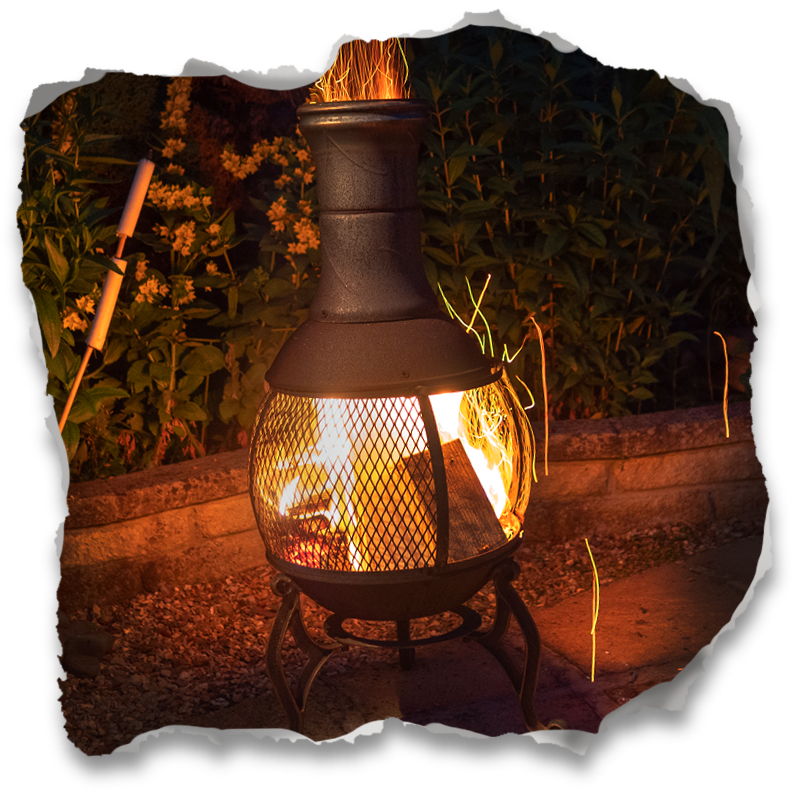 First and foremost, outdoor heating provides much-needed warmth. Whether you fire up the log burner to take the chill off as the sun sets, or locate it on your patio to offer constant warmth on chillier days, a log burner makes being outside on a colder day far more pleasant.
‍
Log burners are also straight-forward to install, particularly in comparison with electrical heating. Although static log burners may require specialist installation to ensure that they're correctly fitted, items such as fire pits can usually just be placed on a level surface and enjoyed. As well as being functional, log burners are also gorgeous to look at. If you want to add an attractive feature to your outdoor space, a log burner is an excellent investment.

What Type Of Outdoor Log Burners Are Available?
Outdoor log burners are nearly all variations of the following three basic designs: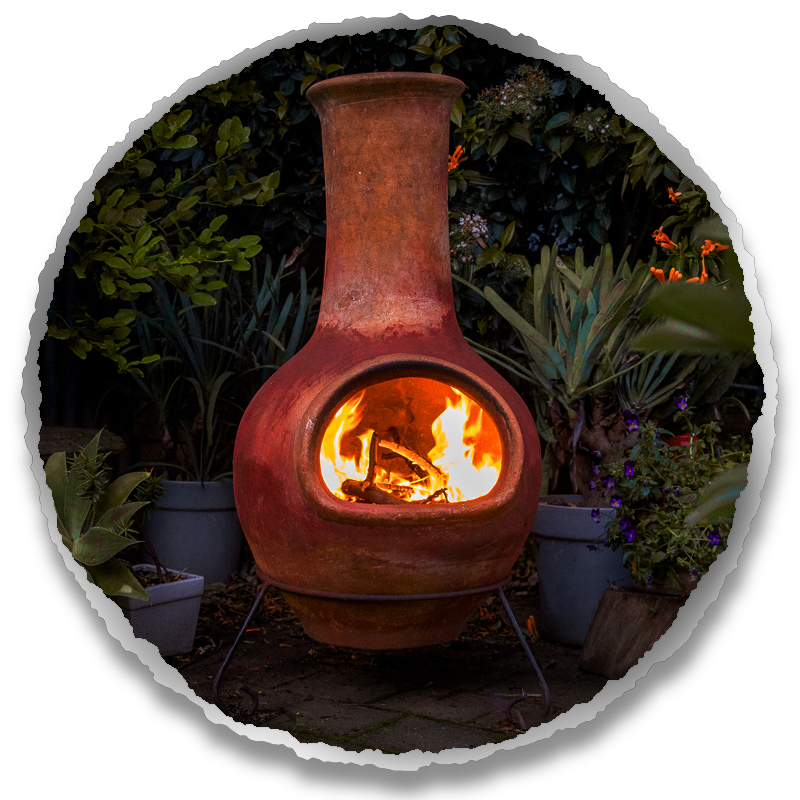 Chiminea: these are "pot-bellied" and stove-shaped, with a tall chimney and spherical or oval middle for where the fire sits. Usually made of clay or steel, they are available in a selection of shapes and sizes. Extremely attractive, they add a rustic, authentic touch to any garden decor.
Fire pits: An open fire in an open-topped container, fire pits are ideal for occasions when an open fire vibe is needed, but without the mess and high level of fire risk which a traditional open fire presents.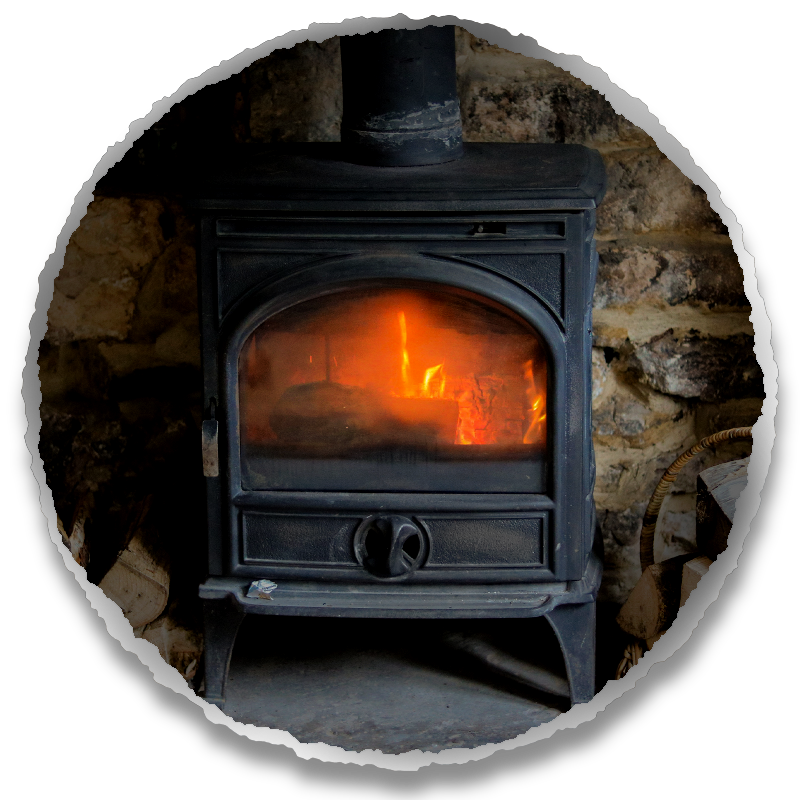 Woodburning stove: generally, unlike a chiminea, a wood-burning stove has a rectangular or square shape. Whereas a chiminea doesn't usually have a door, wood-burning stoves are normally completely enclosed, with the warmth coming from the heated metal of the stove, rather than the fire itself.
Outdoor Log Burner Regulations And Safety
Regulations exist which cover the type of fuel which can be burned in a log burner, the design of the log burner and the frequency with which it can be utilised. Before investing in a log burner, you will need to check whether you are in a designated smoke control area, as this limits which fuels can be burned. Generally, dry logs can be burned in a log burner, provided it's of an approved design and installed correctly. Buying a reputable product and opting for professional installation is usually the best option to ensure compliance with the law. As with any other heat source, particular care should be taken when children and/or pets are in the vicinity.

How To Store Your Logs
To burn well, logs need to be dry! For smaller quantities of logs, some log burners have a storage aperture beneath the grate, which allows the logs to become extra dry before they're burned. Otherwise, the logs will need to be stored somewhere dry.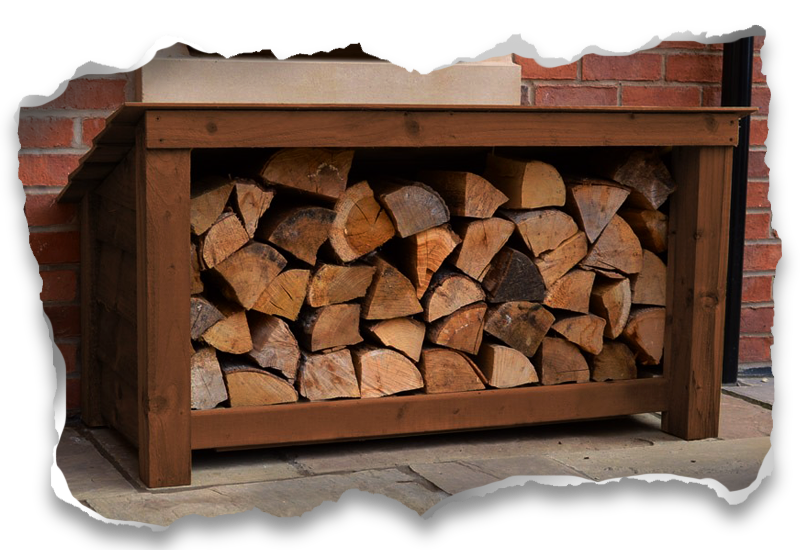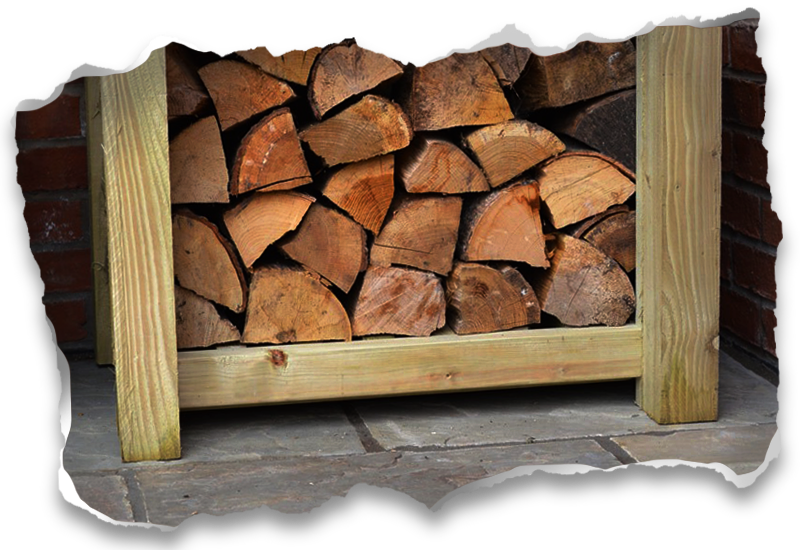 To prevent rot, logs should not be stored directly on the ground and any cover should allow ventilation, to enable excess water to evaporate. Remember to store logs neatly to prevent an unexpected log slide!
‍
A garden log store is the ideal solution for storing logs to use for you outdoor log burner. They have been specifically designed to store logs in the correct way and make an attractive addition to any outdoor space, enabling you to have logs close at hand to enjoy your garden all year round.