05 Oct '17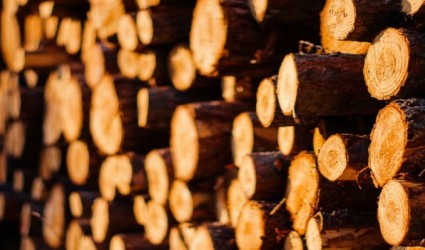 Advice for Burning Ash and Oak Logs
Need advice on how best to burn your Ash or Oak logs?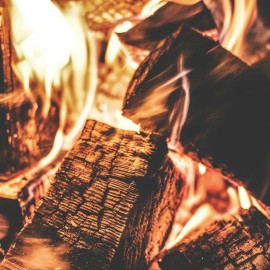 The main point to keep in mind is that ash and oak are a very dense species of wood (oak being more dense than ash), meaning there's a lot of wood fibres contained within the logs; this is what lends them to burning for such long periods when compared with other softer species of hardwoods such as birch, and all of the softwood varieties.
Building your fire with very large and chunky logs likely won't catch fire very well – we recommend building your fire up with firelighters, kindling and smaller pieces of logs before placing larger ones in to your stove or burner, and to have your fire burning for a good 5-10 minutes before even thinking about picking up a larger piece.
Each log should burn for up to an hour or more each, and as each log produces over 4kw per hour, you shouldn't ever need more than 2 logs in your stove at a time – allow the logs to burn down to glowing embers before placing more logs on the fire.
Only ever use dried, fully seasoned chopped wood logs with a moisture content of less than 20%. As a rule of thumb, wood which is well seasoned makes a distinctive 'clack' rather than a dull 'thud' when knocked together. It will also feel much lighter than an unseasoned log.
Other indicators of a seasoned log include the bark peeling away and cracking and splitting of the wood around the outside. Ideally wood should be seasoned outdoors for between 18 to 24 months – the harder the wood then the longer the seasoning.
It should be stacked off the ground with plenty of space between the logs to allow air movement and with the top covered to keep rain and snow out. It is said that seasoned wood will give you approximately 50% more heat output than the equivalent unseasoned log so that alone makes it very worthwhile.