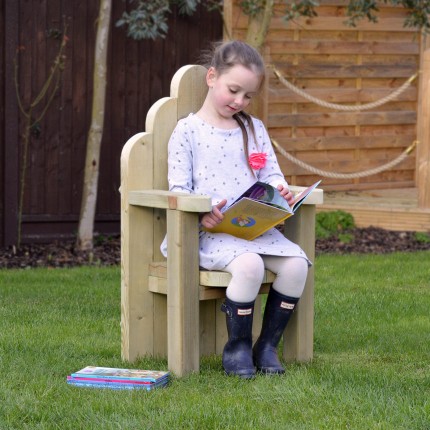 Mouse over the above image to zoom, click to view full
Story Chair
Product code: SCCP

Story Chair description
The charming Story Chair is finished in the style of a royal throne and is fit for your little prince or princess!

Story Chair features
Carefully contructed from smooth, Scandinavian whitewood then hand finished and sanded for a smooth, safe feel.
Standard UK Delivery - £9.99
To confirm that we can deliver the Story Chair to your area please use the postcode checker below!
Postcode Checker
Please enter a postcode to check we can successfully delivery this item & cost to do so