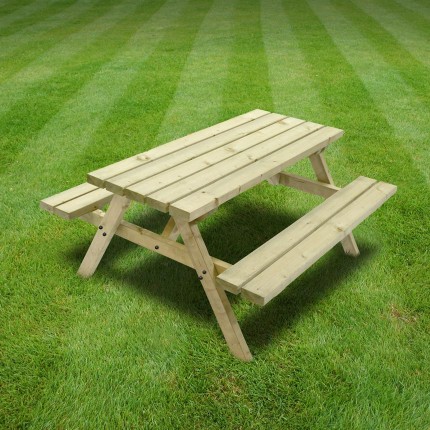 Mouse over the above image to zoom, click to view full
Oakham Junior Picnic Bench
Product code: OJPB

Oakham Junior Picnic Bench description
The Oakham junior range has been designed with kids in mind and are sturdy, well made and thoroughly practical. They are constructed from heavy duty joinery grade redwood timber, sourced from responsibly managed forests

Oakham Junior Picnic Bench features
Available in 2 colour finishes and 3 sizes they come complete with all fixings, semi-assembled for a quick and easy build.

Standard UK Delivery - £9.99
Please note: The product colours shown are representive only and may differ on the actual product due to natural variations in the timber used.
To confirm that we can deliver the Oakham Junior Picnic Bench to your area please use the postcode checker below!
Postcode Checker
Please enter a postcode to check we can successfully delivery this item & cost to do so