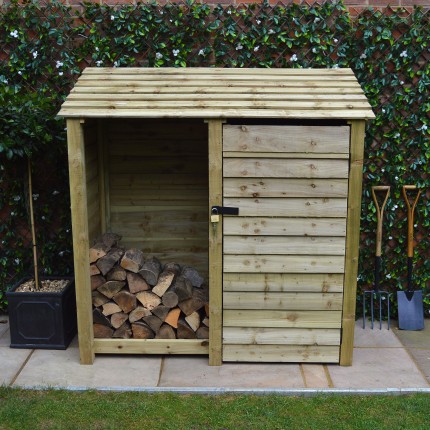 Mouse over the above image to zoom, click to view full
Hambleton Tool Store - 6ft Tall x 6ft Wide
Product code: MATS6
The Hambleton tool store is our "middle of the range" so offers enough storage for all of your garden tools without taking up to much precious space in the smaller garden.
Its solid floor makes it ideal for neatly storing away a larger selection of gardening tools and makes an ideal storage solution for the busy gardener or household.
Like all of our wooden furniture, the Hambleton tool store is made using high quality, pressure treated
timber from FSC approved, sustainable sources, so as well as lasting for years you can be sure that it is environmentally sound too.
As well as a black heavy duty hasp and staple fastener for fitting a padlock to the tool store, it also comes complete with corrosion treated heavy duty screws so that the panels remain securely fastened year after year.

Standard UK Delivery - £9.99
Please note: The product colours shown are representive only and may differ on the actual product due to natural variations in the timber used.
Postcode Checker
Please enter a postcode to check we can successfully delivery this item & cost to do so