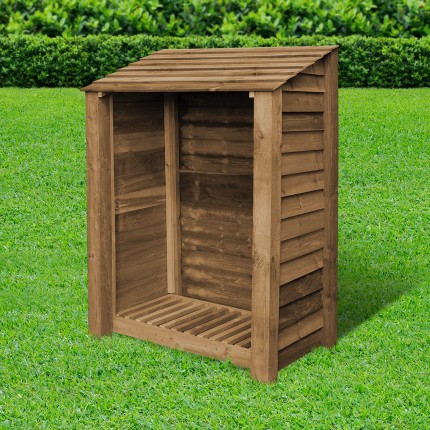 Mouse over the above image to zoom, click to view full
Greetham log store - 6ft - Clearance
Product code: MILS6C
Manufactured in our workshops from 150mm featherboard and sturdy 75mm² uprights, this handsome wooden log store is a good looking and long lasting addition to any garden.
Like all of our wooden furniture, the Greetham Log Store is made using high quality, pressure treated timber from FSC approved, sustainable sources, so as well as lasting for years you can be sure that it is environmentally sound too.
We also use corrosion treated heavy duty fixings throughout so that the components remain securely fastened year after year.
Also available with optional doors.
Standard UK Delivery - £9.99
* Please note that we cannot accept returns on these log stores other than for damages or structural issues.
Postcode Checker
Please enter a postcode to check we can successfully delivery this item & cost to do so