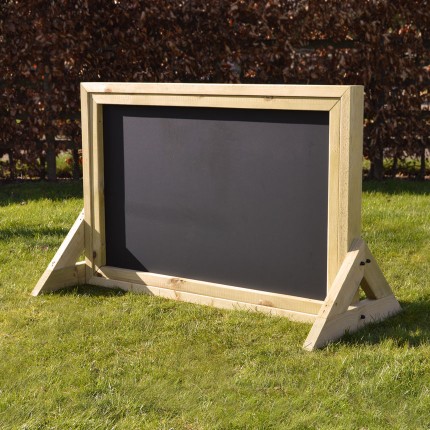 Mouse over the above image to zoom, click to view full
Double Blackboard
Product code: DBBCP

The Double Blackboard Descriptions
The Double Blackboard is a simple design that allows children to show off their drawing and writing skills with chalk.

The Double Blackboard Features
The blackboard has an easy wipe clean surface and the heavy duty, exterior grade construction will ensure it continues to look good for years.
Standard UK Delivery - £9.99
To confirm that we can deliver the Double Blackboard to your area please use the postcode checker below!
Postcode Checker
Please enter a postcode to check we can successfully delivery this item & cost to do so